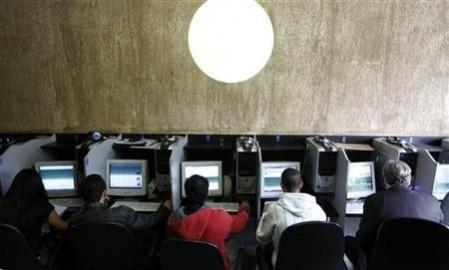 India's Internet user-base is on way to breach the 50-crore mark by the end of 2016, Union Telecom Minister Ravi Shankar Prasad has said.
"The number of people using Internet has crossed 40 crore in the country at present. I am expecting this number to go up to 50 crore in the next 5-8 months," PTI quoted Prasad as saying at an Indore Management Association function.
"According to our estimate, out of these, 70% people are going to access the Internet through mobile phones," he added.
The telecom minister's estimation is not far-fetched, considering the fact that the India's mobile phone user-base is over 100 crore, three times the US population. The country achieved this feat in October 2015, becoming the second nation in the world after China to boast such a huge number of mobile phone users.
Read more: Indian mobile subscriber base breaches 1 billion mark: TRAI
The Central government's Make in India initiative has enticed many foreign cellphone-makers to set up base in India. Prominent MNC players such as Samsung, Lenovo, Xiaomi, OnePlus and also the indigenous Micromax have started manufacturing devices in India.
Also read: Make in India: LeEco plans to setup local R&D and assembly plant
Soon, another Chinese firm, LeEco (formerly known as LeTV), will set up R&D facilities in India by this year-end, and has pledged to build a domestic assembly plant soon.
With these initiatives, smartphones will become cheaper in India, further boosting the country's mobile subscriber numbers.
Also read: Global mobile internet user-base to breach 2 billion in 2016: IDC
The government's Digital India initiative is already in motion in rural areas to connect 2.5 lakh gram panchayats. With this, the Internet access numbers via optic fibre will further add to the tally and India may finally overtake China in the near future in this regard.