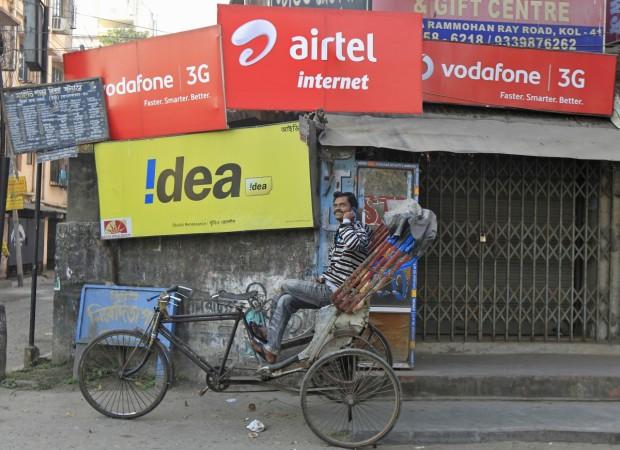 India's mobile phone user base has crossed the one billion mark, becoming the world's second country after China to reach this milestone.
"Wireless subscriber base increased from 996.66 million at the end of September, 2015 to 1,003.49 million at the end of October, 2015, thereby registering a monthly growth rate of 0.69%," states the latest report from Government-owned TRAI (Telecommunication Regulatory Authority of India).
This is a staggering feat considering that this figure is three times that of the American user base. It is primarily attributed to India's cheap call rates and affordable phone prices.
Bharti Airtel leads the pack with more than 200 million subscribers, followed by Vodafone, Idea, Reliance, Aircel, BSNL, TATA and Telenor.
With Mukesh Ambani's Reliance Jio 4G services slated to be released in early 2016, the competition among carrier networks is expected to further intensify resulting in call rates becoming cheaper.
The rivalry will also make companies improve services such as reducing call drops, which has become a menace nowadays. The Union Ministry of Telecom has also directed firms to install more towers to boost cellular connectivity.
With MNP (Mobile Number Portability) service live across India, telecom firms can no longer sit back and fleece customers on accidental data charges and any other value-added service related offers.
Besides telecom operators, battle between smartphone makers is also expected to escalate in the coming days.
The reigning leader, Samsung, is facing stiff competition from home-bred Micromax, Intex, Lava Mobile and also Chinese brands Lenovo (& Motorola), OnePlus, Huawei, Asus and Xiaomi.
Some Chinese phone makers, as part of the Central government's 'Make in India' initiative, have pledged to set up plants in India to locally manufacture the devices.
This, apparently, has resulted in flooding of dirt cheap phones with great features in the market.
In 2016, more companies, especially from China, are expected to foray into the Indian market. Popular consumer electronics firms, Letv and Lenovo's ZUK Mobile, have confirmed to debut their company's brand next year.
This is an exciting time to live in India. In the competition among network carriers and smartphone makers, mobile users are the ultimate winners as they will be spoilt for choices.