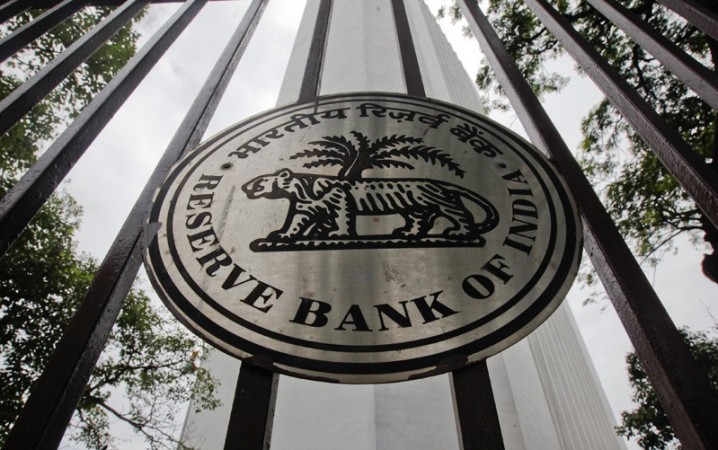 India's foreign exchange reserves declined $387.5 million in the week ended March 25 after rising for three consecutive weeks and stood at $355.55 billion, according to a Reserve Bank of India (RBI) statement released Friday. The reserves had touched an all-time high of $355.94 billion in the preceding week.
Foreign exchange assets, which form a major component of the country's foreign exchange assets, fell $358 million during the week, while gold reserves remained unchanged at $19.32 billion, according to the RBI's weekly statistical supplement.
In the preceding three weeks, India had added $9.08 billion to reach the historic high, surpassing the previous all-time high of $355.46 billion in the week ended June 14, 2015.
Sensex loses 72 points
Indian stock markets commenced trading on the first trading day of financial year 2016-17 on a negative note amid weak global cues. The S&P BSE Sensex declined 72 points to close at 25,269.64, while the broader NSE Nifty settled 25 points lower at 7,713.
Top Sensex losers were Bharti Airtel, ONGC, GAIL (India), TCS and Adani Ports, while Sensex gainers included BHEL, ITC, Larsen & Toubro Axis Bank and NTPC.
Shares of cable television distribution company DEN Networks rose by almost 14 percent after the company informed the stock exchanges that it will be selling 55 percent stake in DEN Sports for Rs 43 crore to Wall Street Investment Ltd. The stock closed at Rs 98.85.
JP Associates gained 11.65 percent over its deal with Aditya Birla Group company UltraTech Cement to sell 21.2 milion tonnes per annum (mtpa) capacity for Rs 15,900 crore. The Karnataka plant with a capacity of 1.2 mtpa is excluded from the deal.
UltraTech Cement said in a statement that the deal will take about 14 months to be completed and will take its total cement production capacity to 91.1 mtpa.
Stocks of UltraTech Cement closed at 3,204.45, down 0.70 percent from its previous close.
Domestic car sales grow
Most of the car makers reported growth in volume sales for March 2016. Renault India sold 12,424 units during the month, up 160 percent from 4,782 units in the corresponding month last year.
Maruti Suzuki's domestic sales rose 14.6 percent to 118,895 units, while Hyundai, the Indian arm of the South Korean car-maker, saw volumes increase 4.2 percent to 41,201 units.
Mahindra & Mahindra reported 21 percent increase in sales of passenger vehicles at 26,885 units from 22,183 vehicles in March 2015.