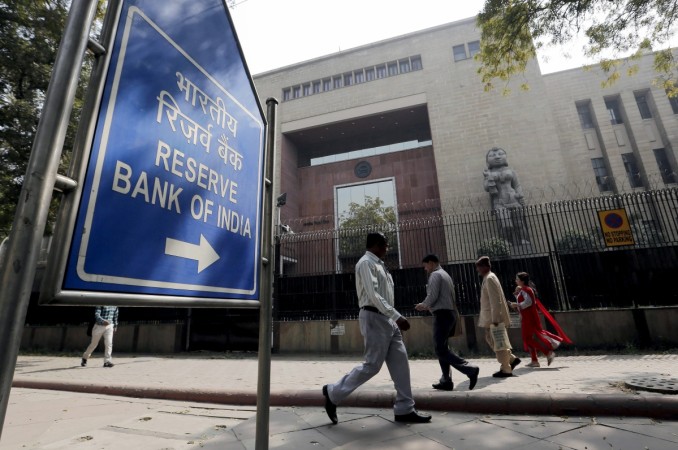 India's foreign exchanges reserves climbed $2.54 billion to 353.40 billion in the week ended March 11. The rise was mainly due to an increase in foreign exchange assets, according to the Reserve Bank of India's (RBI) weekly data released Friday.
Foreign exchange assets rose $2.52 billion to $329.99 billion. Gold reserves remained unchanged at $19.32 billion.
In the previous reporting week, the reserves had gone up $4 billion to $350.86 billion, helped by $2.44 billion increase in foreign exchange assets to $327.47 billion and gold reserves that were up $1.62 billion to $19.32 billion.
Rupee gains
The rupee closed with a gain of 24 paise at 66.51 to the US dollar, the third consecutive day of gains. The rally was attributed to the sustained dollar inflows as a result of foreign institutional investors (FIIs) in the past few days.
On Friday, they were net buyers of equities worth Rs 1,712 crore, according to provisional data released by the National Stock Exchange. Domestic institutional investors were net sellers at Rs 403 crore.
The domestic currency opened at 66.61 after closing the previous session at 66.75 levels.
The country's 10-year bond yield ended at 7.52 percent, in line with the intraday range of 7.50-7.55 percent indicated by IFA Global. The general rally in bond markets is attributed to a string of influences.
"The bond markets rallied after sentiments improved following the announcement that the bonds issued for distressed power distribution companies under the UDAY scheme will be considered as an HTM investment for banks. Impending rate cut hopes also continued to take the market higher," IFA Global said in its note earlier in the day.
The Sensex settled at 24,952, a gain of 275 points, or 1.12 percent and the 50-scrip NSE Nifty closed above the psychological mark of 7,600 at 7,604, a gain of 91.80 points, or 1.22 percent.