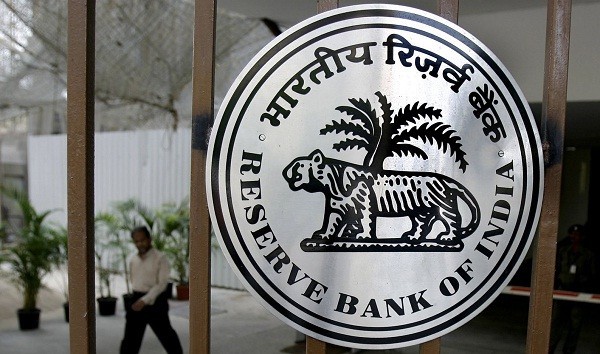 India's foreign exchange reserves declined for the third straight week, according to the Reserve Bank of India's (RBI) weekly update released on Friday. The reserves dropped $1.72 billion to $347.20 billion as on 15 January, 2016.
During the previous week ended 8 January, the reserves had dropped $1.43 billion to $348.93 billion, and the week prior to that, they had declined $1.68 billion to $350.36 billion.
The fall was mainly in foreign exchange assets that declined by about $1.72 billion to $324.67 billion. Gold reserves remained unchanged at $17.24 billion.
For the week ended 25 December, 2015, the reserves had increased by $943 million to $352.04 billion.
Rupee recovers
On Friday, the rupee ended at 67.63, up 39 paise from its 29-month low of 68.03.
The gain was attributed to the rally in global stock markets, including India, where the Sensex and Nifty rebounded.
"As expected, the rupee took cues from domestic equity market as we saw cherish mood here along with global equity market. Nifty too closed with a smart gain of 145 points, thus by strengthening the rupee. Thus the rupee closed with a remarkable gain of 39 paisa at 67.63 levels, maintaining cap of 68 level," Pramit Brahmbhatt, CEO of Veracity Financial Services said, reported the Hindustan Times.
Sensex, Nifty gain
Benchmark indices Sensex and Nifty gained almost 2% on Friday, with frontline Sensex stock gaining by about 2-7%. The biggest gainer was GAIL (India), which rose 7.99% to close at Rs 367.45, followed by Maruti Suzuki, up 5.53% to close at Rs 4,107.35. Other Sensex gainers included Tata Steel, Hero Motocorp and State Bank of India.
The Sensex closed at 24,435.66, up 473.45 points, or 1.98%, while the Nifty ended at 7,422.45, up 145.65 points, or 2%.
Aviation stocks plummeted on the stock exchanges due to Interglobe Aviation, the owner of IndiGo, reporting its secondquarter results for the first time, along with Q3 results. The second quarter net profit was below expectations, leading to a freefall in aviation stocks such as Interglobe Aviation, SpiceJet and Jet Airways.