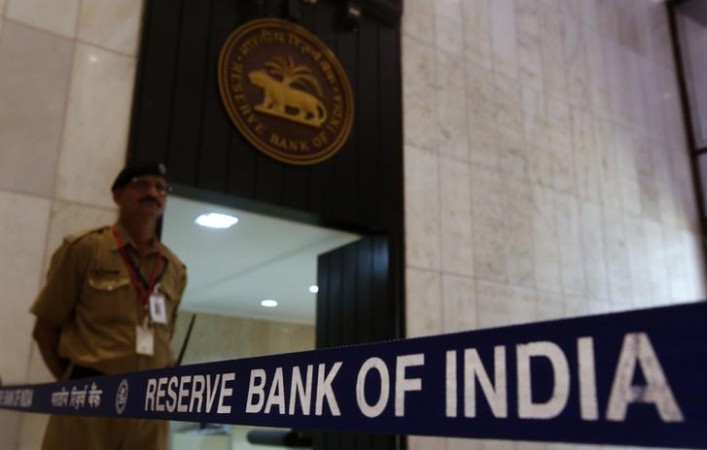 India's foreign exchange reserves increased by $4 billion to $350.86 billion in the week ended March 4, 2016, according to the Reserve Bank of India's (RBI) weekly update released Friday. The reserves had dropped by $3.58 billion in the preceding week.
Foreign exchange assets, which form a significant portion of the reserves, rose by $2.44 billion to $327.47 billion and gold reserves increased by $1.62 billion to $19.32 billion.
The $3.58 billion fall was the biggest weekly decline in India's foreign exchange reserves since August 2014, Standard Chartered Securities had said in a note on March 8.
Sensex rises, bank stocks slump
The Sensex gained 95 points on Friday despite Sensex bank stocks falling on Crisil downgrading eight public sector banks and revising the outlook on five of them to negative amid continuing concerns on assets.
Stocks of Bank of India, Syndicate Bank, Corporation Bank, Central Bank of India, Dena Bank, IDBI Bank, Indian Overseas Bank and Uco Bank were affected by the downgrading.
Sensex gainers included Lupin, Hindustan Unilever, Adani Ports, Tata Motors and ITC. Stocks that pulled the benchmark index down included Coal India, ICICI Bank, BHEL and Tata Steel.
Shares of most real estate companies declined on passage of the Real Estate (Regulation and Development) Bill by the Rajya Sabha on Thursday. Puravankara Projects bucked the trend and closed with a gain of 6.76 percent at Rs 51.35.
The Nifty 50 inched up 24 points to settle at 7510.
Rupee gains for 3rd day in a row
The Indian rupee gained for the third consecutive day on Friday and ended at 67.05 to the US dollar. It opened at 67.14.
The rally in the domestic currency was on account of the twin factors of sustained foreign inflows into Indian equities and selling of the US dollar by exporters and banks.
Foreign institutional investors (FIIs) were net buyers of Indian equities valued at Rs 378 crore on Friday, according to provisional data released by the National Stock Exchange.
Domestic institutional investors (DIIs) were net sellers of Indian stocks at Rs 433 crore, the NSE data revealed.