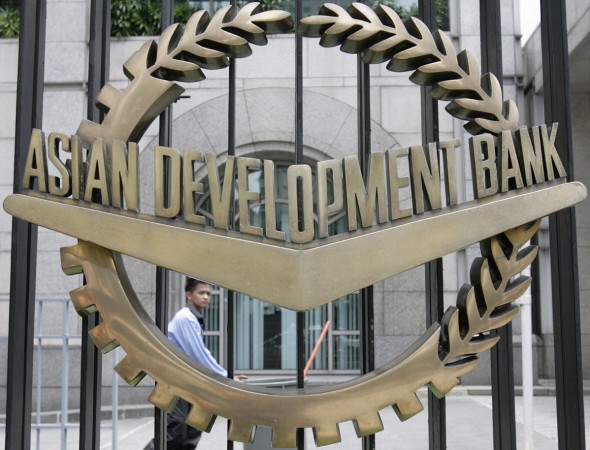 India, currently the world's fastest-growing economy, is likely to grow at 7.4 percent in the current financial year, according to the Asian Development Bank (ADB). This marks a marginal fall from 7.6 percent the Manila-based ADB had forecast for the previous financial year.
The projection for the next financial year is higher at 7.8 percent, the ADB said in its annual economic publication titled Asian Development Outlook 2016 released Wednesday.
The 2016-17 forecast could be raised if India implements the Goods and Services Tax (GST) Bill, among other key legislation.
"India is one of the fastest growing large economies in the world and will likely remain so in the near term. The potential growth of the country can be raised further if it can successfully implement necessary reforms including unifying the tax regime, improving labor market regulations, as as opening further to foreign direct investment and trade," said Shang-Jin Wei, ADB's chief economist in the publication.
The publication said that a weak global economy had impacted India's exports in the current financial year, "offsetting a further pickup in domestic consumption, due in part to an impending salary hike for government employees."
For 2016-17, the ADB said capital infusion into public sector banks and efforts by India Inc to reduce debt will boost private spending, resulting in higher growth. Besides, the bank also forecast an uptick in Indian exports as world economies witness a marginal rebound.
The Indian government's estimate for the current financial year is 7.6 percent and a range of 7-7.75 percent for the next fiscal. India grew at 7.2 percent in 2014-15, according to the government's revised statistics published in January this year.
Asian region growth to decline
The ADB said the Asian region (Developing Asia) comprising 45 countries would grow at 5.7 percent in 2016 and 2017, lower than 6 percent it had projected for 2016 in its December forecast. Despite the global challenges the region is facing, the 45-country group will continue to contribute about 60 percent of the world's growth, the bank said.
India's neighbour and rival China is projected to grow at 6.5 percent in 2016 and 6.3 percent in 2017.
Asian Development Outlook 2016: Growth Outlook