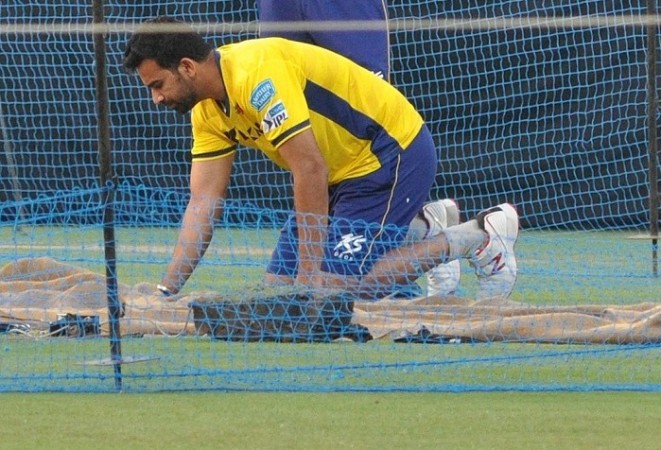 Zaheer Khan is one of the best quick bowlers India have produced, and he was the sought after person by the Board of Control for Cricket in India to take up the bowling coach role for the national team. But, the BCCI seems to have given up on Zaheer as the former pacer asked for too much money. He was also not ready to be the full-time coach.
The former pacer was always a huge favourite to become the next bowling coach of India, and the current coach of India, Anil Kumble had also given the nod for his former teammate for the post, which is presently lying vacant. At present, it is Kumble, who is playing the dual role of the head coach and the bowling coach.
"The process to involve Zaheer was to have his services over a long period. It was turning out to be an expensive deal, and BCCI lost interest in hiring him. Zaheer also has a few things lined up and he can't be a full-time coach right now," The Times of India quoted a source as saying.
Had Zaheer asked for a lesser amount of money, the BCCI was ready to hand the all-important role to former pacer. But the left-arm bowler asked Rs 4 crore for 100 days' service in a year, which was too much for the BCCI, and with him not being able to become a full-time coach, it went against him.
Not only has Zaheer missed out a golden chance on becoming the bowling coach, but also India cricket, as his experience could have come in handy for the seamers in the team. During his playing days as well, one witnessed Zaheer Khan arranging field for some of the bowlers, which shows his leadership and the respect he has gained from his bowlers.
Most of the bowlers in the present India team know Zaheer Khan well, and they would have gained whole lot with the former lanky bowler giving them the much needed output. With Zaheer out of the bowling coach picture, it remains to be seen what alternative the BCCI has in their hands for the important role.