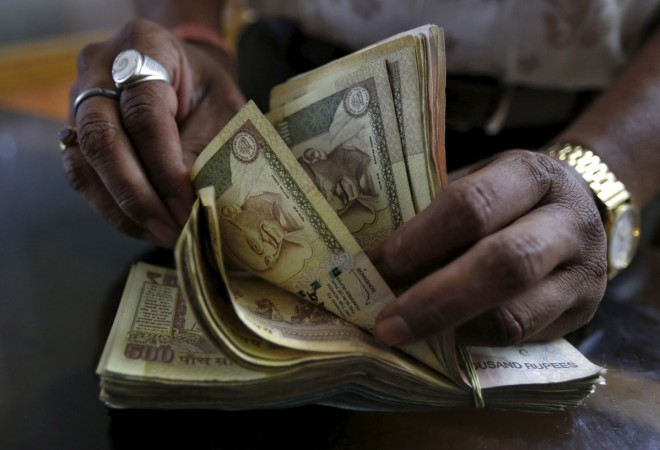 With two of India's top private sector banks providing never-heard-before guidance on their bad loans (non-performing assets, or NPAs), India's loan problem could turn out to be much bigger than what lenders have acknowledged, reported Reuters. The situation could get worse before it gets better, it added.
In their first-ever published granular details, ICICI Bank and Axis Bank have revealed that they estimated Rs. 52,500 crore and Rs. 22,600 crore of loans, respectively, as potentially shaky.
Axis Bank said 60 percent of the estimated figure could end up in loan default in two years, resulting in a threefold increase in its current Rs. 6,088 crore bad debt. On the other hans, ICICI Bank said most of its loans were stuck in the ailing steel and power sectors.
Moody's, highlighting the state of 11 public sector banks, said it estimates their bad loans to be between 10.5 percent and 12 percent, versus the 7.2 percent reported in the December 2015 quarter. It added that state-owned banks owned 85 percent of the bad loans and sat on 60 percent of the affected sectors' stressed assets. It called the scenario a major headache for policymakers trying to prep for a slowing economy.
Investors and analysts have for long speculated the true extent of public sector banks' disclosure of bad loans, said Reuters. It added that increasing provisions to cover them up would hurt banks' profit and stop credit growth, which in turn could lead to lower economic growth. That again would trigger more defaults and stave off further investment and production, it noted.
Credit growth for the fiscal ending March 2015 was 10.7 percent, the slowest rate in two decades. Banks' profits have also taken a hit given their efforts to make provisions for defaults, which the Reserve Bank of India (RBI) has asked for.
The disclosure requirement from private and public banks is fallout of the RBI governor's diktat to provide for a "deep surgery" to clear the mess.
Abhishek Bhattacharya, a director at India Ratings and Research, estimated that about Rs. 13 lakh crore ($195 billion) of bank loans were already stressed. That amounted to a fifth of all bank loans, and was bigger than the size of New Zealand's economy, he noted.
As of December 2015, India's entire bad loans were Rs. 80,600 crore, or 11.5 percent of India's total bank debt -- stressed or otherwise.