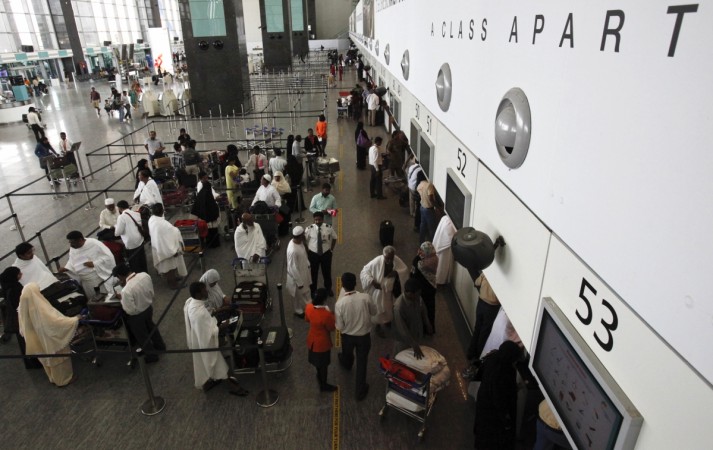 The central government is planning to increase the number of airports across the country in the next two-three years. The aim of this expansion is to tap into the largely untapped domestic aviation sector in India, which has witnessed a sharp rise in the number of passengers, Jayant Sinha, the Minister for Civil Aviation said.
Earlier during the year, the BJP government launched a draft UDAN scheme (Udey Desk ka Aam Nagrik) which fixed the fares at Rs 2,500 for one hour flights in a bid to make it affordable to the citizens.
"Our party in its 2014 elections manifesto announced the UDAN scheme, under which, we have to expand the number of airports. The fact is we have 75 airports with scheduled services. We will double it in the next two to three years," Sinha was quoted as saying by Press Trust of India.
The central government aims to increase funds by about Rs 400 crore to run the UDAN connectivity scheme. Some of the leading airlines were asked to bid for the sectors that provide connectivity to other major airports, while carriers who bid with the lowest rates would be awarded the routes. This was aimed at developing regional routes that are "under developed" with increased profitability.
"When bids are finally given out in January 2017, we will create an entirely new regional market," Sinha told PTI.
More people choose to fly when compared to opting for rail journeys every year. India's air passenger growth grew about 10-11 percent during the last decade.
Challenges ahead
Most of the airports in India are currently facing capacity challenges.
"Building an airport is a long drawn process and I think we have got to really triple our airport capacity. In 10 years, we will see four airport hubs coming up in India. Delhi airport is single largest infrastructure project. We will be adding another runway in Delhi.
"We are working towards Chennai to be a global airport. Along with Chennai, we are looking at Bengaluru and Kolkata. Already there are about over 100 (aircraft) movements at Chennai airport," Sinha told the news agency.
Additionally, the civil aviation ministry looks to set up major cargo and manufacturing hub.
In order to boost the regional air connectivity scheme, the civil aviation ministry had in June proposed simple entry and exit rules for domestic air carriers. Under an easy exit option, any airline that starts operating on regional routes will be allowed to close its operations if it feels that the carrier is running on losses after a certain time period.