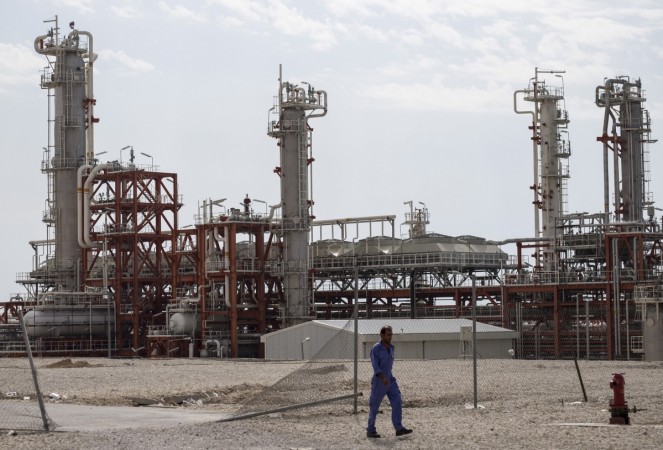 In a round-up of the two-day-long India-Iran oil diplomacy, India's first-day proposal of $20-billion investment in the port of Chabahar is now understood to include joint-venture oil, petrochemicals and fertiliser projects.
In return, Dharmendra Pradhan, India's oil minister, has asked for land to develop units for these projects, while also requesting to keep the price of natural gas lower for importing home.
"Pradhan conveyed to the Iranian side Indian companies could invest up to $20 billion and were interested in setting up petrochemical and fertiliser plants, including in the Chabahar Special Economic Zone, either through joint ventures between Indian and Iranian public sector companies or with private sector partners," Business Line quoted the Indian oil ministry as saying in a statement.
On the pricing of gas, the minister wanted it to be competitive yet commensurate with the long term life of the joint ventures being set up, it added.
The Business Line report said India was also keen to establish a gas cracker unit and a liquefied petroleum gas (LPG) extraction unit at the port. And it discussed the ways of transporting gas through a planned Iran-Pakistan-India pipeline.
Located in southeastern Iran, the port of Chabahar in the Gulf of Oman is close to the strategicaly important Strait of Hormuz, a trade route through which nearly 20 percent of the oil produced worldwide passes each day.
Farzad-B Gas Field
Quoting the joint-agreed document signed at the press conference after the oil ministers' meet on the first day, Financial Express said: "Both sides agreed to discuss development plan, financial and commercial terms of Farzad B in a time-bound manner so as to conclude the discussions and consider awarding the development contract to ONGC Videsh-led consortium by October 2016."
The ONGC Videsh-led consortium of Indian oil exploration companies had discovered the prolific gas reserve with 21.68 trillion cubic feet (tcf) of gas in 2012. Yet, progress had remained a nought given Western sanctions on Iran for alleged nuclear activity. The sanctions were lifted recently, helping the Gulf nation to sign new contracts.
Former chief negotiator for Petropars (National Iranian Oil Company, or NIOC) SN Ebrahimi, told International Business Times, India, the title and ownership of the field and the reservoir shall always be maintained and preserved by NIOC. He noted the transfer modalities under International Petroleum Contracts (IPCs) are individually defined. For some brown fields, it could be defined on a per-case basis.
Ebrahim, talking about NOIC's concern with regard to India contracts over many agreements at the Farzad-B gas field, had said there were a "lot of term and condition issues that both parties (India's explorers and NIOC) should negotiate and discuss to come to mutually acceptable and agreed provisions in the IPC contract [sic]."
Oil trade in euros only
On the issue of $6.5 billion dues to be cleared by Indian refiners, Pradhan told the Iranian side India was committed to making the payments as and when banking channels acceptable to both sides became available.
The Shana news agency quoted Iranian Minister of Petroleum Bijan Zangeneh as saying on the sidelines of the meet that Iran has stopped selling crude oil to India based on rupee and will replace it with euro from now on.