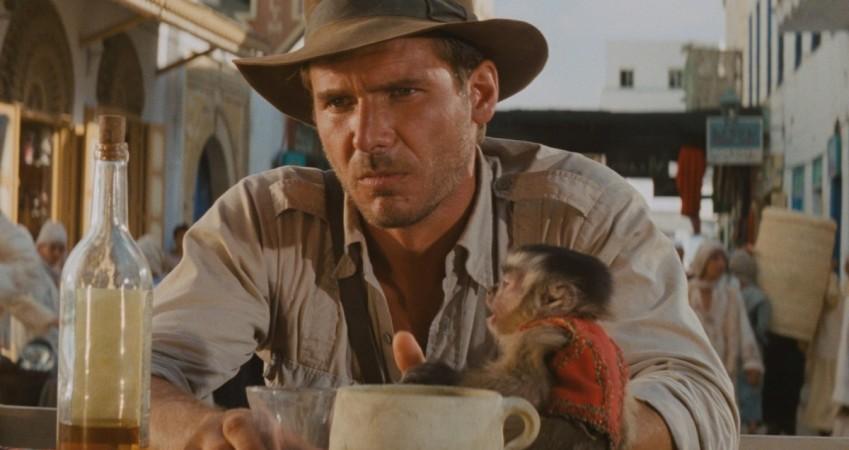 No matter how old it gets, Harrison Ford's international archaeological adventure remains ageless. The fans' excitement went high as director Steven Spielberg, while attending the Rakuten TV Empire Awards in London, announced that the filming of the long-pending fourth sequel would start in 2019.
The director did not reveal any additional information. But, Screen Rant reports that a character from the first sequel of the franchise -- Indiana Jones and the Temple of Doom -- will return to the fifth part of the franchise.
The Hangover actor Ken Jeong, who portrayed the character of Short Round in the second installment, is going to reprise the role again in the upcoming movie.
According to Screen Rant, Lucasfilm has revealed the casting update via a press release. "Ken Jeong (The Hangover, Dr. Ken) has been cast in the untitled fifth Indiana Jones film as Short Round. Jeong will co-star alongside Harrison Ford, who reprises his iconic role as Indiana Jones. More information regarding the movie's cast will be revealed soon," it explained.
Spielberg was quoted in the statement, "I always felt Short Round was a great character, so I'm excited to finally have the chance to bring him back as an adult. Ken, I believe, perfectly encapsulates all of Short Round's best qualities and will bring immense amounts of heart and humor to the part. I couldn't be happier and he'll make a great team with Harrison."
The untitled fifth Indiana Jones film, which will see Harrison Ford in the titular role of an adventurous archeologist, will open in theaters July 10, 2020.