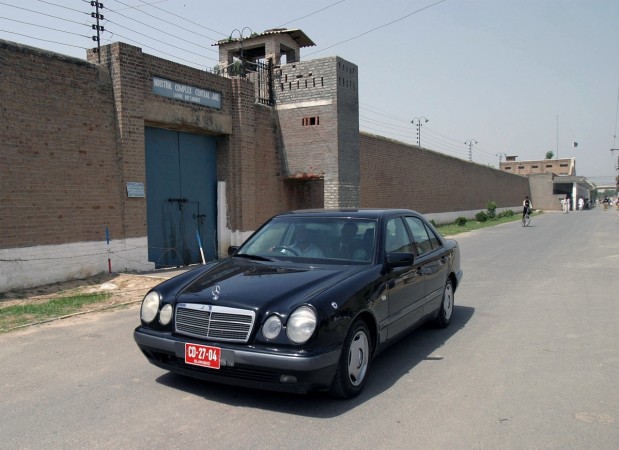 An Indian national accused of being a spy, who was jailed in Pakistan for over two decades, was found dead in his cell at a prison in Lahore Monday. The incident comes even as India and Pakistan are in a stand-off over the charges levelled by Islamabad against a former Indian Navy officer of spying for India's intelligence agency RAW.
Kirpal Singh, 50, was given a death sentence by a Pakistani court in connection with the bombing at the Faisalabad Railway Station in the Punjab province. He had been arrested after he crossed over into Pakistan through the Wagah border in 1992, according to the Press Trust of India (PTI).
"The inmates of the jail near to Kirpal stated that he complained about pain in his chest and died instantly. Kirpal Singh was found dead at his cell in early hours of Monday at Kot Lakhpat Jail," an official was quoted as saying by PTI.
The police station head at the Lahore jail reportedly said Singh apparently died of natural causes, but an autopsy will be conducted at the city's Jinnah Hospital. Pakistan Today reported Singh died of a heart attack.
Last month, Pakistan raised heckles in India after alleging that an Indian national it had arrested was a RAW officer who was involved in "subversive activities in Balochistan and Karachi," with the government summoning the Indian High Commissioner to launch a protest.
India, however, maintained the Indian national — Kulbhushan Yadav — had no links with the government after his retirement from the Indian Navy, and also raised the possibility of "his abduction from Iran."
The Pakistan army had even put up a "confession" video in which Yadav claimed he worked for RAW and was "directing" activities in Balochistan with insurgents at the "behest of RAW," which he said led to the "killing and maiming" of Pakistani citizens. India rejected the video and Yadav's claims, and the Indian external affairs ministry had said in statement its enquiries had revealed he apparently was being harassed while operating a legitimate business from Iran.