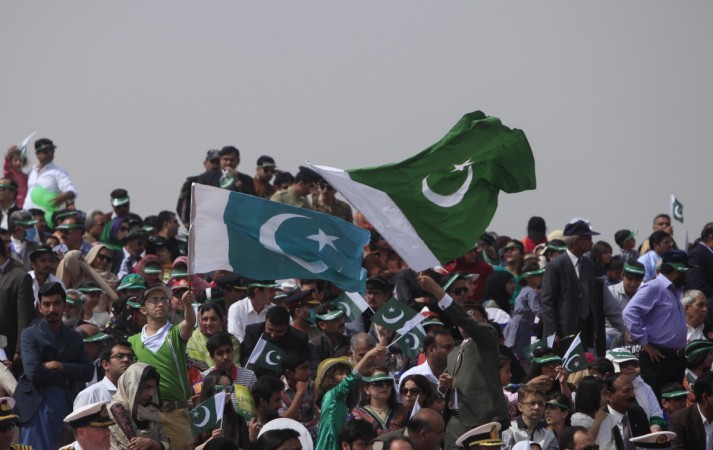 India rejected a video aired by Pakistan Tuesday showing a former Indian-navy officer who has been detained in Pakistan on charges of spying for India's intelligence agency RAW, and said the confessions made by him indicated "tutoring." India also alleged Kulbhushan Yadav, who Pakistan has accused of involvement in terror activities in Balochistan, was possibly abducted from Iran.
The "confession" video was aired at a press conference by Pakistan Army's Inter-Services Public Relations (ISPR) head Lt Gen Asim Bajwa and Federal Information Minister Pervez Rashid, in which Yadav reportedly said he was working for the Research and Analysis Wing (RAW), India's external intelligence agency.
"His goal was to disrupt development of the China-Pakistan Economic Corridor (CPEC), with Gwadar port as a special target," Bajwa said, according to Dawn. "This is nothing short of state-sponsored terrorism... There can be no clearer evidence of Indian interference in Pakistan."
However, India dismissed the video and even made an allegation that Yadav was likely abducted.
"We have seen a video released by Pakistani authorities of a former Indian Naval officer, doing business in Iran, who is in Pakistani custody under unexplained circumstances. The video has this individual making statements which have no basis in fact. That the individual claims to make the statements of his own free will not only challenges credulity but clearly indicates tutoring," the Indian external affairs ministry said in a statement.
The Indian government said Pakistan had not given it consular access to the arrested man despite a formal request, and also raised concerns over his well-being.
"Government categorically rejects allegations that this individual was involved in subversive activities in Pakistan at our behest. Our enquiries reveal that he apparently was being harassed while operating a legitimate business from Iran. While we probe this aspect further, his presence now in Pakistan raises questions, including the possibility of his abduction from Iran," the Indian ministry said.
Yadav says in the video he started work on intelligence gathering for Indian agencies after the Parliament attack in 2001 and that he established a small business in Iran in 2003 for making visits to Pakistan. He claimed he was inculcated in RAW in 2013 and was "directing" activities in Balochistan with insurgents at the "behest of RAW," which he said led to the "killing and maiming" of Pakistan citizens.
The arrest of the Indian has become the latest source of friction between India and Pakistan, which put aside bilateral talks following the Pathankot airbase attack in January.
A Pakistan investigation team arrived in India and visited some sites linked to the Pathankot terror attack Tuesday.