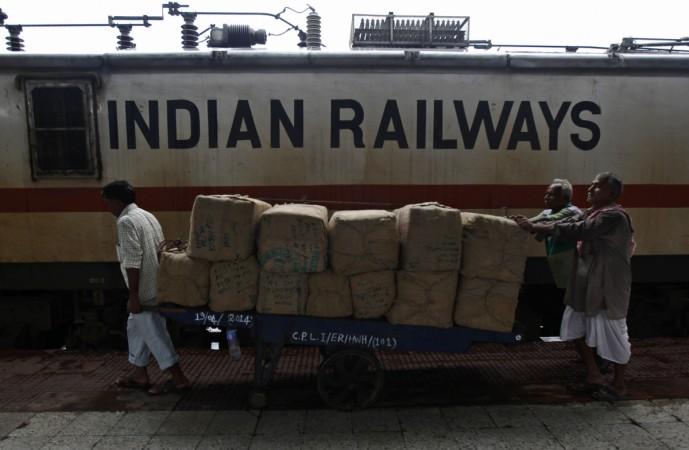 The Indian Railways is expected to propose the idea to set up India's third dedicated freight corridor between Kharagpur in West Bengal to Vijayawada in Andhra Pradesh. The 44,000 crore project is will be funded by multilateral agencies like the Japan International Cooperation Agency (JICA) and World Bank.
The finance ministry is expected to receive a proposal from the Indian Railways in the budget regarding this 1,114-kilometre corridor. The project will also be known as East Coast Corridor and is part of Indian Railway's Golden Quadrilateral project.
The Kharagpur-Vijayawada section is considered as one of the busiest routes in East Coast in terms of freight and passenger traffic. More than 200 million tonnes of freight per annum is expected to be borne by the corridor which is likely to be announced in the upcoming budget proposal. The project will draw funds through equities from Indian Railways as well debt from the International Financial Institution.
Anurag Sachan, managing director of the Dedicated Freight Corridor Corporation of India (DFCCIL) said, "We have moved a proposal in this regard and are looking to tap funding from JICA or World Bank for the project."
On this Independence Day, a 190-kilometre stretch between Ateli and Phulera was commissioned by DFCCIL. The proposed Eastern and Western dedicated freight corridors (DFCs) will cost around Rs 814 billion covering a total of 3,360 kilometres.
Japan International Cooperation Agency (JICA) is providing a loan assistance of Rs 387.22 billion for the western freight corridor similarly, for Eastern DFC (Mughalsarai-Allahabad-Kanpur-Khurja-Dadri- & Khurja-Ludhiana) World Bank is giving a debt of $2.360 billion. The Indian Railways would be paying a term of interest in perpetuity of 7 percent per annum or around Rs 27 billion, indefinitely. DFCCIL is likely to recover a track access charge of around Rs 110 billion by 2021 from these two DFCs.
Sachan also said that the DFCCIL is likely to get traffic of around 400 million tonnes on Eastern and Western Corridors by 2022 800 MT by 2031 and 1,795 MT by 2051. The two corridors will be fully operational and commissioned by March 2020.