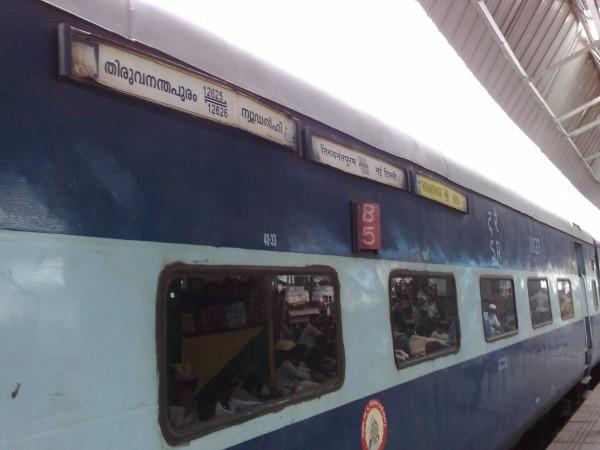 Train movement on the busy Howrah-Kharagpur section of South Eastern Railway was disrupted for four hours on Friday as irate locals blocked the tracks after a youth was run over by a local train.
"The locals disrupted the movement of the train for almost four hours at Mecheda station due to which a few local trains and Express trains got stuck," said Chief Public Relations Officer Sanjay Ghosh.
The youth, who was walking with his cycle, was knocked down by a local train entering the station as he tried to cross the track. As news of his death spread, hundreds of locals squatted on the tracks demanding a job for a member of the victim's family.
"As the situation is now under control, trains will start moving but they will run late. There will be changes in the scheduled time of the trains," Ghosh said.
Passengers stuck at Howrah railway station suffered due to delay and lack of announcements.
"We are waiting since morning, people are exhausted still we have no information," a passenger told IANS.
[With inputs from IANS]