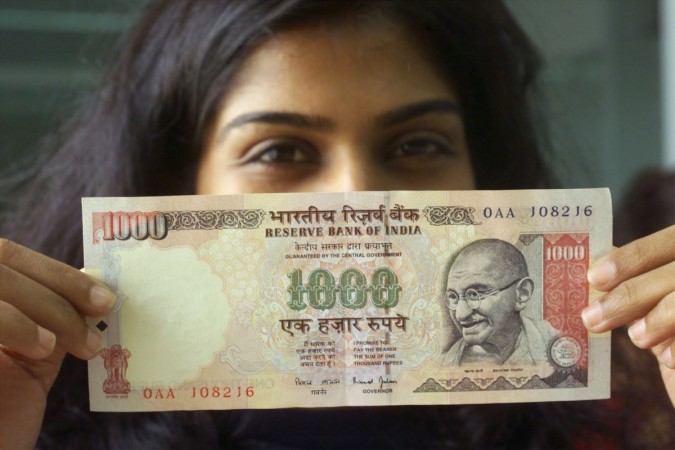 Money held by Indians in Swiss Banks fell to a record low of Rs 8,392 crore (1,217 million swiss franc) at the end of 2015, said latest data by Swiss National Bank (SNB). The fall was nearly by two-third of the Rs. 23,000 crore stashed in December of 2006.
This was the lowest amounts held by Indians in Swiss Bank since the data was officially released in 1997 for the first time. Last year too (2014), the fall was a record number, with amount hovering around 1,776 million Swiss francs.
Press Trust of India noted that SNB's data on "amounts due to their clients" or "liabilities" do not mean or indicate anything to do with India's hotly debated black money numbers. Neither does it factor in accounts kept by Indians under names or entities registered outside India in a foreign country.
SNB data said the amount held by all foreign individuals and entities saw a near 4 percent fall to 1.41 trillion Swiss francs (about Rs. 98 lakh crore) from the previous year.
"PM Modi gets Switzerland's support to tackle tax evasion"
Account Break Up
Giving a break down in the accounts held by Indians, SNB said while the total amount held directly by Indians was 1,206.71 million Swiss francs, fiduciaries or wealth managers managed accounts of another 10.89 million. Fiduciaries accounts too saw a 71 percent fall from 37.92 million Swiss francs stashed at 2014-end; it used to be in billions till 2007, noted PTI.
Savings and Deposit account liabilities saw a 61 percent fall to 425.8 million Swiss francs in a year period. However, the money held through other banks doubled to 270.4 million Swiss francs. Funds held in the form of securities by Indians grew from 297 million Swiss francs to 510.4 million.
"Money held by Indians in Swiss Banks: Rs 8,392 crore"
Regulatory Mechanisms
The news agency added that regulatory crack down from countries across the globe, including India, had led to a fall in Swiss amount. It noted that the Swiss' secrecy wall was crumbling for Indians who are under scrutiny by many measures back home.
A supreme court monitored special investigative team (SIT), a new law to clampdown hoarding black money abroad, anti money laundering act and compliance window offer by government of India was tightening the noose, said the agency.
India is one of the early adopters of the Automatic Exchange Of Information (AEOI) standards approved by the Organisation for Economic Co-operation and Development. Switzerland is set to adopt the standards by 2018. Prime Minister Narendra Modi who visited the European nation past week stressed for an early start of negotiations on AEOI.