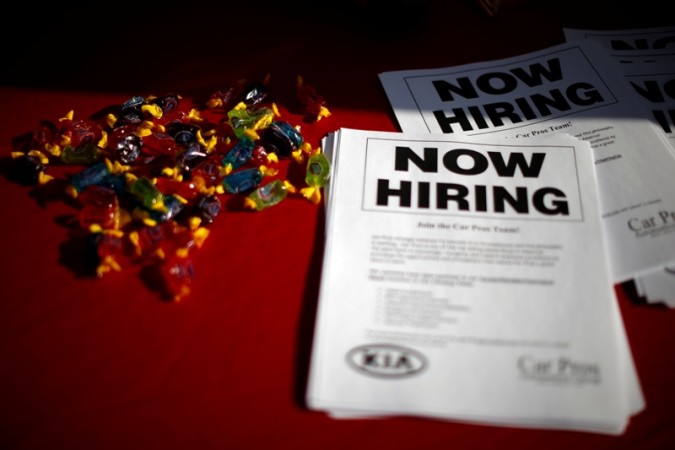 Hiring activity in India will likely gather steam as multinational companies in India are still focused on hiring a large number of employees. Top MNCs such as Accenture, Capgemini, Oracle, IBM and Goldman Sachs are hiring in hundreds, some in thousands.
Accenture has 5,396 job openings in India, that is four times more than US openings and 12 times more than in Poland and Philippines –its other major hiring locations. Capgemini has 2,649 vacancies for India which account for 55 percent of its worldwide hiring, according to the company's website. Oracle has 1,124 vacant positions to fill, The Times of India reported.
The Indian IT industry is going through a hard time to employ people driven by several challenges such as digitisation followed by mass layoffs, and a reduction in the hiring process. That raised fears, and hiring was expected to drop in the sector led by automation. But despite all this, the big firms are still recruiting many people.
Such mass hiring could actually start a reverse trend and the employment activity which is expected to fall because of mass IT -layoffs and automation, might as well pick up now.
Last week, big recruitment firms such as Monster and Randstad India witnessed a 10 percent surge in the hiring for the month of July compared to a year earlier, which was driven by the new goods and services tax.
The e-commerce giant Amazon is on a hunt to fill in more than 1,000 positions in India to increase the workflow of research and development (R&D) segment of the company.
Scroll down for video
Other major employers include IBM with 675 vacancies, Goldman Sachs has 320, Dell - 285, Microsoft - 235, Cisco - 229 and Societe Generale has 185 openings. The openings are periodically refreshed, so the total hiring in a year could go up.
Big scope seen in data analytics
Data analytics is fast picking up in India and could be a smart career choice. Companies have large amount of data in each sector like research, marketing, sales and so on. To look through such huge data and make smart decisions is a time taking process. In such situations, companies look forward to working with data analytics companies or specialists.
"If a company wants to hire 1,000 people in a quarter for things like data analytics, India is the only place where you will find people available at that kind of scale, and it will remain so," said Sandeep Mathur, former Oracle India managing director.
Oil giant Oil and Natural Gas Corporation, early this week said they will employ data scientists from IITs and IT firms for large data analysis to increase the company's output and reduce cost in the future.