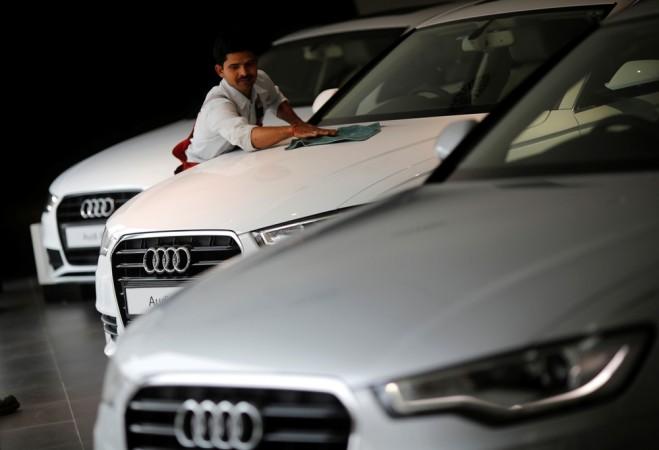 It's not possible to track when India's luxury car market was born. A rough estimation leads to believe it was after German luxury car maker Mercedes Benz officially started selling vehicles in India in 1994. Since then, the luxury car market kept on growing with the arrival of major car makers like BMW, Audi and Jaguar Land Rover. Emerging reports now indicate that the industry is expected to register its first ever decline in sales this year.
The year 2016 started with a ban on registration of over 2000cc diesel vehicles in Delhi and NCR. The region accounts for almost a fourth of the market. This was followed by a one percent extra tax in Budget 2016 and an infrastructure cess of one percent. Towards the end of the year, demonetisation further derailed sales.
According to ET Auto, luxury car makers Mercedes Benz and Audi, which account for 60 percent of the market, are likely to post flat numbers or declines for 2016. BMW, Jaguar Land Rover and Volvo are likely to post moderate growth. The overall segment status is expected to decline two to three percent in 2016 to 35,000 units from 36,000 units in 2015.
"Till August we had the diesel ban crippling our sales in the key Delhi NCR market and since November we have the short-term effect of demonetisation in addition to the additional cess levied on luxury cars," said Roland Folger, managing director of Mercedes Benz India.
"These factors have negatively affected the customer sentiment, resulting in lesser footfalls and enquiries at the dealerships," he added.
Mercedes Benz India targets 20 percent growth in 2016 after registering a healthy 30 percent growth in 2015. The company registered sales of 13,502 vehicles in 2015, but it is unlikely to overtake or repeat the number in 2016.
Audi is one of the worst affected in 2016. The brand under the Volkswagen Group was forced to recall some diesel vehicles this year. The number of new launches from Audi India was also less in 2016 compared to last year. Audi is estimated to post a drop of over 20 percent to 8,500 units from 11,192 units in 2015.
Interestingly, BMW India, which has been registering a decline in sales since 2012, bounced back in the first nine months of 2016 to register a growth of 20 percent. The demonetisation effect may subdue this to 10 percent.