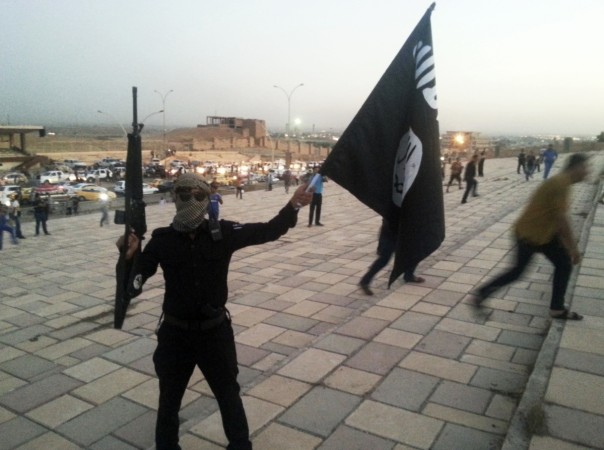 The Islamic State group's Indian operative from Tamil Nadu, Subahani Haja Moideen, disclosed on Sunday that one of the 2015 Paris attackers was his "group leader," according to the NIA investigations. The terror attack by Isis in Paris claimed around 130 lives last year.
Moideen was nabbed by the National Investigation Agency (NIA) in Tamil Nadu earlier this month with the assistance of central security agencies and state police. The Isis operative was devising a plan to target judges in Kerala and foreign tourists visiting the state.
During the interrogation, the Isis operative took the names of the militants responsible for the 2015 Paris attacks including Belgian national Abdelhamid Abaaoud, Salah Abdeslam, and Omar Ismail Mostefei. Abaaoud was killed by the French police during an encounter and Abdeslam was caught in March by the French authorities in Belgium. Moideen said that one of these attackers was his leader, however, he did not mention which one. The officials said that Moideen could be lying about being connected with the Paris attackers and more probing is underway.
The Indian Isis operative was recruited from Tamil Nadu and was radicalised by Isis through social media platforms. He left the country last year and travelled from Chennai to Istanbul on April 8 on the pretext of performing Umrah. Moideen then headed to Syria with some more jihadi recruits from Afghanistan, Pakistan and other countries, according to official sources.
Moideen has fought alongside Isis militants in Iraq and is said to be the most "battle-hardened" Indian recruit from the terrorist organisation until now.
"Moideen said during the time he crossed over to Iraq from Turkey and his training, in which he was given religious lessons, taught use of AK-47, grenade launchers, bomb making and use of machetes, one of the Paris attackers/conspirators was the in charge of the group," a security establishment official was quoted as saying by TOI.
The Isis operative told the NIA investigators that he could not bear the war and misery in Mosul and decided to head back to India. Moideen arrived in India last year in September.