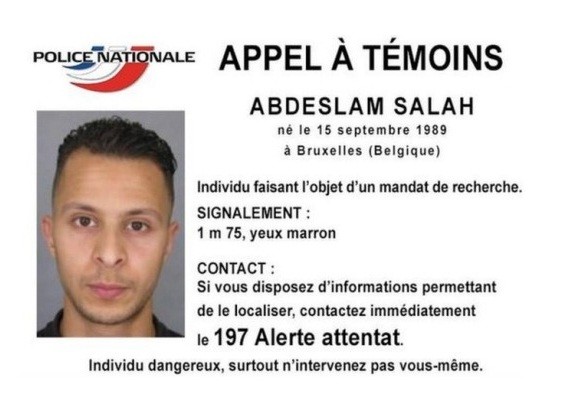 Paris attack suspect Salah Abdeslam, who was arrested in Brussels last month, was extradted to France, Belgian prosecutors reportedly said on Wednesday. He will be held in isolation at a prison in Paris, as per reports.
Abdeslam is accused of accompanying the Nov. 13 attackers who killed 130 people in Paris last year, and is belived to have been a potential suicde bomber himself. He was arrested from Brussels on March 18, shot and wounded during the operation.
"Within the framework of the Paris attacks of the 13th of November 2015, Salah Abdeslam has been surrendered to the French authorities this morning, [sic]" Belgium's federal prosecutors were quoted by AFP as saying in a statement.
His family member had told Belgian media that Abdeslam, 26, had earlier said he was "accountable to the French, but not to the Belgians."
Abdeslam had reportedly planned to detonate his suicide vest near the Stade de France in Paris on the night French President Francois Hollande was attending a friendly football match, but he backtracked. His older brother blew himself up at a cafe in Paris.
"If I wanted, there would have been more victims. Fortunately, I did not go through with it," Abdeslam reportedly said while in prison.
Abdeslam's Belgian lawyer Sven Mary had described him as a "little moron from Molenbeek, more a follower than a leader," AFP reported.
His arrest came just days before suicide bombers killed scores in twin terror attacks in Brussels on March 22. Both the Paris and Brussels attacks were claimed by the Islamic State group.