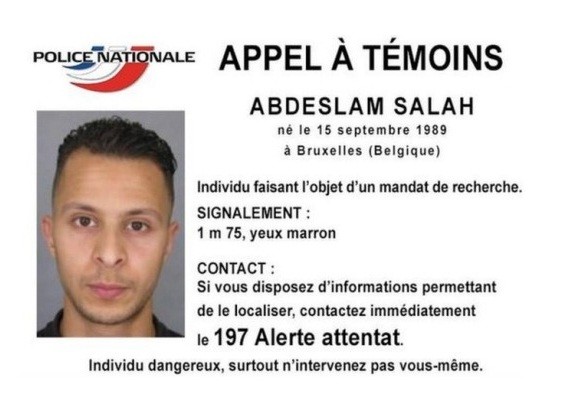 Salah Abdeslam, the Paris attacks suspect arrested in a raid in Belgium last month, said he "voluntarily chose" not to blow himself up during the Nov. 13 terror attacks in Paris, his brother told Belgian media Friday. Abdeslam had escorted some of the suicide bombers of the Islamic State group who killed several people in the French capital last year.
"If I wanted, there would have been more victims," Abdeslam, who is in prison, told his brother according to Belgian media BFMTV. "Fortunately, I did not go through with it."
Abdeslam, a French national who lived in Belgium, is the main surviving suspect in the Paris attacks, which left 130 people dead. The Islamic State group had claimed responsibility for the attacks.
Days after Abdeslam's arrest March 18 in Brussels, during which he was also shot and wounded, ISIS militants carried out suicide bombings in the Belgian capital, killing over 30 people. He is said to have links to the Brussels bombers and had reportedly travelled in the same car as Zaventem airport attacker Najim Laachraoui last year.
Abdeslam had told investigators he himself was assigned to carry out a suicide bombing along with other militants at Paris' Stade de France stadium on the day French President Francois Hollande was present at the venue to witness a friendly football match.
Abdeslam reportedly told his brother Mohamed he was willing to cooperate with French authorities but not with the Belgian investigators, claiming he was "accountable to the French, but not to the Belgians." He also said he had no involvement in the Brussels blasts, also claimed by ISIS.
A Belgian court had ruled this week to extradite Abdeslam to France. While the terror suspect had earlier objected to his extradition to France, his lawyers told the media this week he "wishes to be transferred to the French authorities," according to NBC News.