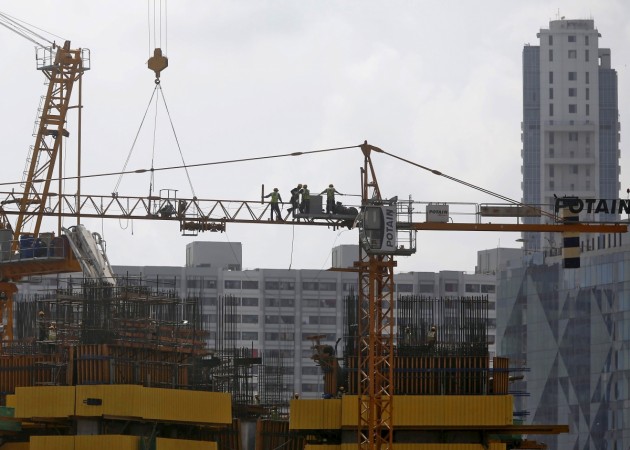 The Indian economy is forecast to have grown at a lower clip in the third quarter, ended December 2015, as compared to the preceding quarter, according to an economist. The assessment is in line with that of the country's central bank.
Real GDP likely grew at 7.2 percent year-on-year in October-December 2015 (the third quarter of FY16), down from 7.4 percent the previous quarter, according to Radhika Rao, economist, group research, DBS Bank.
"This will take growth in first three quarters of FY16 to 7.2 percent, slightly below our full-year 7.4 percent estimate," she said in the note.
The growth in urban economy during the quarter, as evident from auto sales and consumer products, was offset by a weak rural demand, she said.
"Urban consumption improved in the December quarter, as indicated by a pick-up in consumer durable production, passenger car sales and easing inflation. Rural spending, however, was subdued on weak wage growth and successively sub-par harvests," she said.
On 2 February, Reserve Bank of India (RBI) Governor Raghuram Rajan had said the Indian economy "lost momentum" during the third quarter.
"On the domestic front, economic activity lost momentum in Q3 of 2015-16, pulled down by slackening agricultural and industrial growth. This mainly reflects weak investment demand with some deceleration of capital goods production. Stalled projects continue to remain high, and there is a decline in new investment intentions, perhaps on the back of low capacity utilisation," he said in his sixth bi-monthly monetary policy statement on Tuesday.
Rao attributed the slowdown to highly leveraged balance sheets that have stalled revival investment. "Rising debt-to-service ratio, under-pressure balance sheets and excess capacity have hamstrung a quick revival in investment cycle," she said.
The central bank had kept its GDP growth rate forecast for FY16 unchanged at 7.4 percent, "with a downside bias".
The Narendra Modi government will announce the provisional third-quarter GDP figures on Monday, 8 February.