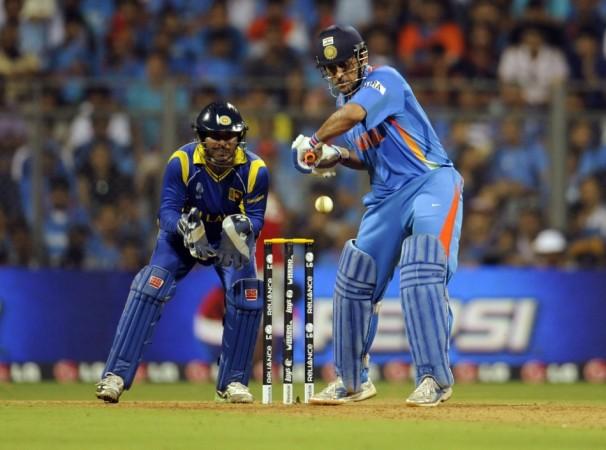 It has been a while since the India cricketers were seen in action. The last international cricket the Men in Blue played was the Asia Cup in March. That's some time in today's chock-a-bloc cricketing schedule. Moreover, Indian cricket fans are so used to seeing their cricketers on the field that the break seems pretty long.
The wait is finally at hand with Mahendra Singh Dhoni and his boys getting ready to head for Sri Lanka in a few days' time to play a bilateral series against Sri Lanka.
The Indian team will have a preparatory camp in Chennai ahead of the bilateral series. Sources said that the three-day camp is to condition the cricketers in the game as they are going to play after a long break.
The members of the team including vice-captain Virat Kohli, Virender Sehwag, Gautam Gambhir, the comeback man Zaheer Khan and others are expected to land in Chennai on Saturday and get down to train from Sunday.
Indian cricket team is expected to fly off for Sri Lanka soon for the series which will start on July 21. Apart from five ODIs, the Indians are slated to play one T20 international, apparently in preparation for the T20 World Cup to be held in the Island country in September.
The Sri Lankan tour will be followed by series against New Zealand and England. Then there is T20 World Cup. Dhoni & Co will get a taste of what is in store for the T20 World Cup, which they will be aiming to regain after winning the inaugural edition in South Africa in 2007. The tournament was Dhoni's first as captain and turned out to be a stupendous debut.
The Indian side to Lanka will be without the maestro Sachin Tendulkar, who has decided to opt out while all-rounder Ravindra Jadeja has been dropped.
Indian squad for Sri Lanka tour: M S Dhoni (captain), Virat Kohli (vice-captain), Gautam Gambhir, Rohit Sharma, Suresh Raina, Manoj Tiwary, R Ashwin, Vinay Kumar, Rahul Sharma, Ashok Dinda, Pragyan Ojha, Virender Sehwag, Zaheer Khan, Umesh Yadav, Ajinkya Rahane.