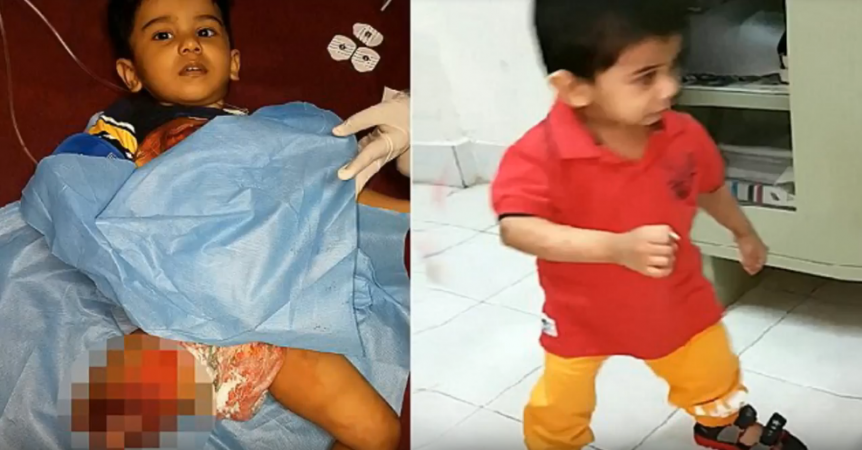 A two-year-old boy has taken his first steps after surgeons reattached his limbs which had been cut off in a train accident. The accident, which took place last year, had also taken his mother's life.
Also read: Baby boy separated from his 'parasitic' twin
Mohammed Saleh was struggling for his life when onlookers scooped him up and put his severed limbs in a polystyrene box filled with ice. He was then rushed to the hospital, and as AJ Hospital medical director Dr Prashant Marla, said: "He was lying in a pool of blood."
A gruesome seven-hour-long operation later, medics were finally able to reattach them – marking the surgery as one of the only 13 times that successful re-connection of both limbs happened, as claimed by experts at the hospital.
And when it comes to children, a surgery like this has happened only four times and Mohammed, the brave little boy from Mangalore, India, is the youngest in the world to have it done. And now, after eight months, he is finally able to walk and run and even meet the doctors who saved his life.
Also read: Heart in a bag
Regarding the incident, Dr Marla also shared, "In a heartbreaking, disastrous train accident the mother was killed, while the boy luckily survived but lost both his legs," as Daily Mail Online reported.
"He was lying in a pool of blood with severed lower limbs and was rescued by some citizens and railway police and taken to a hospital in Payyanur, Kerala. After giving first aid, the baby was referred to our hospital with the amputated limbs well preserved in ice," he added.
Saleh does owe a lot to the quick-thinking witnesses of the accident considering, "The amputated legs were transported in a thermocol box and kept in a polythene pack with ice," as Dr Marla mentioned.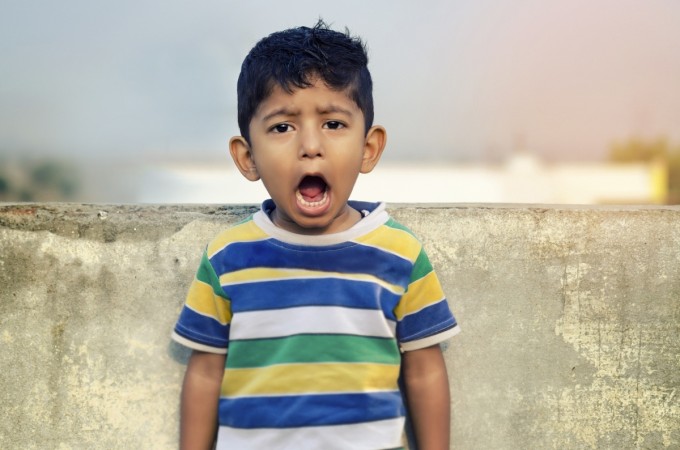 With the boy's father working in Dubai, the doctors were unable to trace him or get in touch with family members, until images were released to the media and his grandparents finally got in touch. "At that time we had no clue about the whereabouts of the family of this child," Dr Marla added.
"It was extremely rare and critical situation for the baby and the treating doctors had to take a decision on the further course of action.
Also read: Grapefruit sized tumour on boy's face
"He was alert, in a state of shock, anxious but unable to communicate, too dazed to even cry. He was very pale due to severe blood loss. The priority was to save the child and treat the injuries."
Talking about the injuries and procedure, Dr Marla said: "Rejoining was a logical step, however, was not a simple task, particularly when no parent was around. Rejoining an amputated limb is a complex procedure, both technical and its effects on the patient. It is a long process.
"Such decision is taken with due considerations to all aspects, explaining the pros and cons to the family, so that they make informed decisions. We decided to give our best efforts to replant both the limbs and hope to succeed based on our previous experience in several such cases in the past. Railway police were extremely supportive of our decision, gave consent to go ahead."
Also read: Teenager with a basketball-size tumour on his face
But Mohammed is also the first patient to have successfully undergone the operation in India. His legs – one severed below the knee and the other one above the knee – were tended to by plastic surgeon Dr Dinesh Kadam and his team.
Dr Marla also added, "The boy was monitored intensively and has made a good recovery. He has undergone skin grafting surgeries and implant removal procedures. Fractured bones have united and he is now able to walk independently.
"He has made good recovery of muscle power and sensory recognition in both his rejoined limbs," he concluded about the child who lives with his grandparents now. His father still works in Dubai and visits him often.