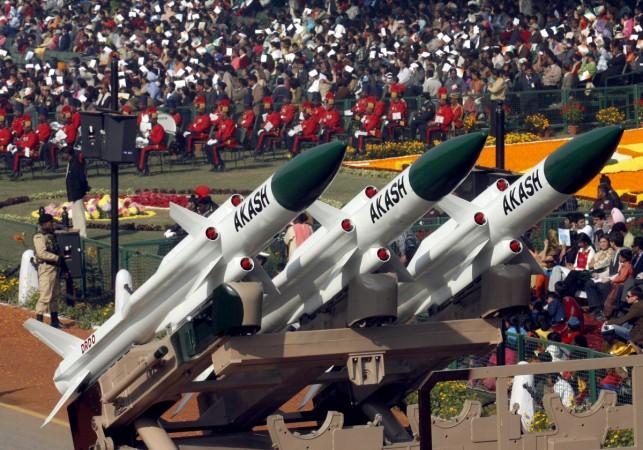 Though the ongoing Defence Expo (Defexpo 2016) in North Goa is focused on the government's pet "Make in India" initiative, the Indian Army apparently prefers Israeli quick-reaction surface-to-air missiles (QR-SAM) over the indigenous Akash missiles developed by the Defence Research and Development Organisation (DRDO), the Times of India reported.
The Army has reportedly made it clear that it does not want any more of the Akash regiment apart from the two regiments ordered earlier for Rs. 14,180 crore.
"The Army holds Akash area defence missile systems do not meet its operational requirements for defending its strike corps against enemy air attacks in forward areas. Instead, it wants the global route for procurement of four QR-SAM regiments," a source told the TOI.
This news could be a big blow to the government's "Made in India" policy.
Further, the Army has already conducted field trials of similar missile systems from Israel, Russia and Sweden. The Israeli Spyder QR-SAMs have reportedly come out to as clear winners.
Moreover, the Indian Air Force is set to induct four Sypder units, starting from February 2017. The IAF is also inducting 15 squadrons of Akash missile systems too, priced at around Rs 10,900 crore. The Akash missiles for the IAF are meant to guard its airbases.
But the Army wants QR-SAMs to defend "forward tactical battlefield area" formations. The source highlighted that the Akash system does not have the much-needed 360 degree coverage, or the 3-4 second reaction time, which the Army wants.
The source also added that the Akash missile systems are not single container units, but need several vehicles for missile launchers, radars and has a large radar ground signature too.