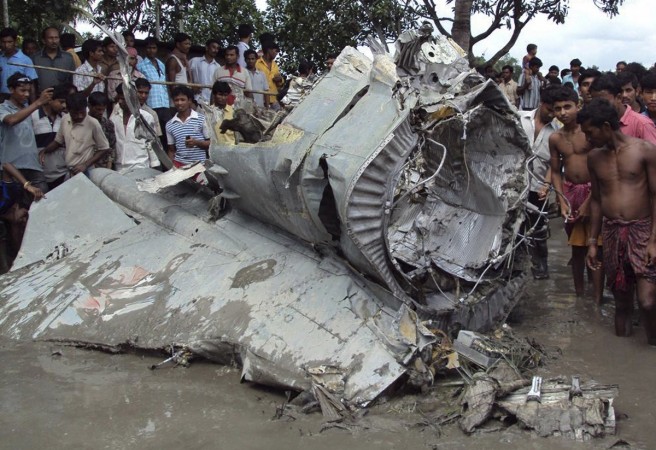 The Indian Air Force has lost 86 aircrafts in crashes since 2007, which adds up to the loss of an aircraft nearly every other month.
The most recent crash of an IAF aircraft was that of the Jaguar aircraft that crashed near Allahabad on Tuesday.
It was the second such crash of a Jaguar fighter jet this year, while the third such incident for the Indian Air Force in under a month.
Earlier this month, an IAF advanced jet trainer hawk crashed in Odisha's Mayurbhanj district on 3 June, while last month, a Sukhoi SU-30 combat jet of the Indian Air Force (IAF) crashed in Assam.
While the Indian Air Force's Mig- 21 fleet is said to have the worst accident record, with nine crashes in the last four years, the Jaguar fighter aircraft comes second with six crashes in the same period.
According to the Parliamentary Committee of Defence, as many as 30 of the 86 crashes since 2007 have been due to pilot error, while 34 have been due to technical problems, NDTV reported.
Service errors by aircraft-manufacturing company Hindustan Aeronautics Limited (HAL) were responsible for four crashes.
In some cases, both factors were responsible for crashes.
"From the information, it is evident that there is either lacuna in training that is being imparted to our pilots and support officials or the systems installed are technically illequipped," the panel had said earlier this year.
The parliamentary panel had even reported that India was also falling short of fighter pilots, estimating that the pilot squadron strength will come down to just 25 by 2022.
The French-origin Jaguar aircraft fleet has been grounded temporarily following Tuesday's crash, The Indian Express reported.