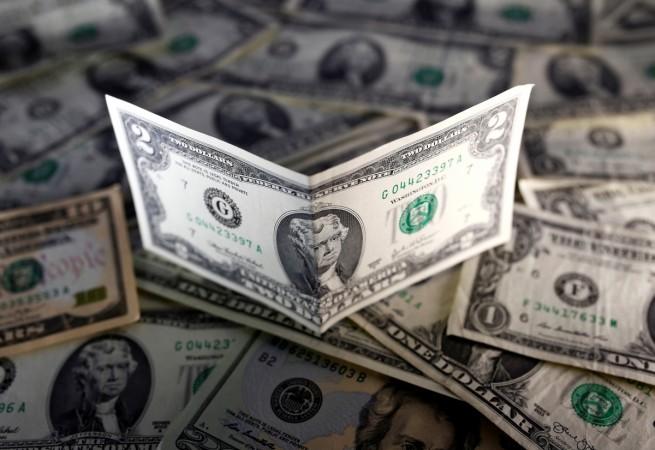 Foreign currency assets, which form the largest component of India's foreign exchange reserves, fell $1.49 billion to $341.27 billion, according to the weekly data released by the Reserve Bank of India (RBI) on Friday.
It may be recalled that the Indian rupee plunged to a record low of 68.86 to the US dollar on Thursday, amid pressure on emerging market currencies even as the greenback strengthened on hopes of an interest rate hike by the US Federal Reserve next month.
"The INR (Indian rupee)sank to a record low of 68.86/USD yesterday, down nearly 4% since 9 Nov. While this movement is in sync with the broad sell-off in Asian and emerging market currencies, the pace of depreciation has been swift," Radhika Rao, economist, group research, DBS Bank, said in a note on Friday.
Stock markets posted gains, reversing previous day's losses as the rupee rose from its Thursday low. The BSE Sensex ended 456 points, or 1.76 percent higher at 26,316 while the NSE Nifty closed at 8,088, up 123 points, or 1.55 percent.
"With fresh positions being initiated in December futures and options series, and with rupee strengthening sharply, markets found its voice and registered gains across sectors. Gains were initially seen in IT and metal sectors, but midcaps also got the wind soon, suggesting that risk appetite had improved after a fortnight-long selling spree had rendered prices ripe for value picking," Anand James, Chief Market Strategist, Geojit BNP Paribas Financial Services, said in a note.
TCS was the biggest Sensex gainer at 5.23 percent (Rs 2,300), followed by Infosys, Sun Pharma, GAIL (India), Lupin, Wipro and HDFC.
The rupee closed at 68.47 to the US dollar as a result of the possible intervention by the RBI in the currency market.
Foreign institutional investors (FIIs/FPIs) were net sellers of Indian equities worth Rs 372.88 crore on Friday, according to provisional data published by the National Stock Exchange (NSE).