India spent more on importing weaponry over the past five years than any other country in the world, says a report released Monday by the Sweden-based Stockholm International Peace Research Institute (Sipri).
With 12 percent of the global import, India topped the list of arms buyers in the world in the 2013-17 period.
According to the data, the country increased the import of weapons in the 2013-2017 period by at least 24 percent as compared to the 2008-2012 period.
In 2013-17, the top five arms importers across the world were India, Saudi Arabia, Egypt, the UAE and China. Together, they accounted for 35 percent of the total arms imports.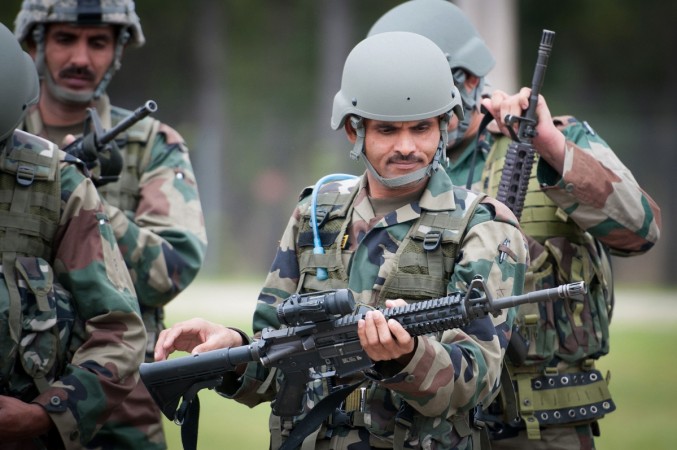 Of these, India and China were among the top five importers in both 2008-12 and 2013-17.
At the regional level, Asia and Oceania accounted for 42 percent of imports in 2013-17, followed by the Middle East, Europe, Africa and America.
The volume of international transfers of major weapons in 2013-17 was 10 percent higher than in 2008-12.
The report also said the five arms largest exporters in 2013-17 were the United States, Russia, France, Germany, and China. Together, these five countries accounted for 74 percent of the total volume of arms exported across the world.
The largest suppliers of arms to India during 2013-17 were Russia (62 percent), the US (15 percent), and Israel (11 percent). The Sipri report found that the US was strengthening its ties with India. Its arms deliveries to India rose 557 percent between 2008-12 and 2013-17.
The Sipri report also said the trend in arms imports in South Asia was dominated by the long-standing conflict between India and Pakistan.
India and Pakistan were among the top 10 arms importers in 2013-17. While India reported an increase in import of major arms in 2013-17, Pakistan saw a decrease in it.
Despite the conflicts with India, Pakistan witnessed a staggering 36 percent decrease in arms imports between 2008-12 and 2013-17. Pakistan accounted for 2.8 percent of the global arms imports in 2013-17.