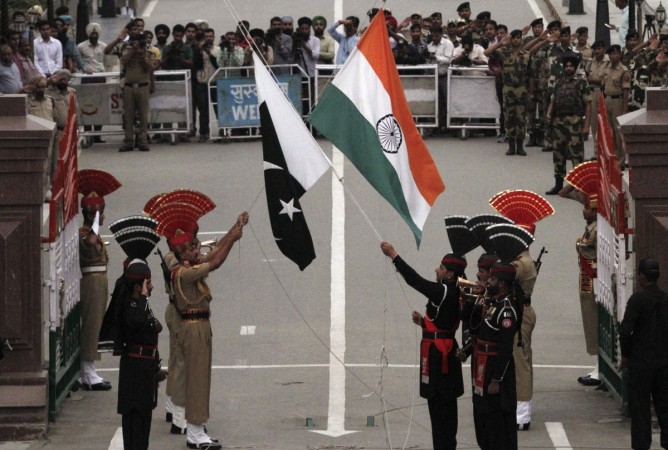 India on Wednesday agreed to send Foreign Secretary S Jaishankar for bilateral talks with Pakistan, provided the agenda for discussion was cross-border terrorism and not Kashmir. This offer comes two days after it had rejected the offer of talks which Pakistan wanted on Kashmir.
High commissioner to Pakistan Gautam Bambawale formally responded to Pakistani Foreign Secretary Aizaz Chaudhry's letter inviting his Indian counterpart S Jaishankar for talks on the Kashmir issue. While India rejected Pakistan's claims about human rights abuses and extrajudicial killings, it also reiterated its unwillingness to negotiate its stated stand on Kashmir.
"Since aspects related to cross-border terrorism are central to the current situation in Jammu and Kashmir, we have proposed that discussions between the foreign secretaries be focussed on them," sources told PTI.
"We have also conveyed that the Government of India rejects in their entirety, the self-serving allegations regarding the situation in Jammu and Kashmir, which is an integral part of India, where Pakistan has no locus standi," a source said, while asserting that the situation in Kashmir was the result of Pakistan's interference.
The diplomatic 'talk' comes amid war of words between the two countries following tension in Kashmir. There has been unabated protest in Kashmir after the killing of militant commander Burhan Wani by Indian security forces. A spate of recurring militant attacks has also plagued the region.
"India would welcome a dialogue on contemporary and relevant issues in India-Pakistan relations. At this time, they include a stoppage of Pakistani support for cross-border terrorism and infiltration of terrorists like Bahadur Ali," Vikas Swarup, External affairs ministry spokesperson was quoted as saying. He was responding to Pakistan's stand that it is an "international obligation" for both countries to resolve the issue in accordance with the UN Security Council resolutions.
Incitement to violence and terrorism across the border, parading of internationally recognised terrorists like Hafiz Saeed and Syed Salahuddin, and sincere follow-up on the Mumbai attack case and the Pathankot attack investigation in Pakistan were some of the relevant issues flagged out by Vikas Swarup, who rejected offer of talks on Kashmir.
There was however no official word on a possible date for the meeting between the foreign secretaries. The sources said the "ball was now in Pakistan's court."
Related
Kashmir unrest: Hizb-ul-Mujahideen leader Syed Salahudeen threatens nuclear war
Sushma Swaraj seeks consular access to Indian prisoner in Pakistan
Kargil Vijay Diwas: PM Modi, VVS Laxman, Anupam Kher and others pay homage to martyrs
Jyotiraditya Scindia clarifies 'plebiscite in Kashmir' comment; says 'wrong' Urdu word given to him
Pakistan misusing UN platform to interfere in our internal affairs: India