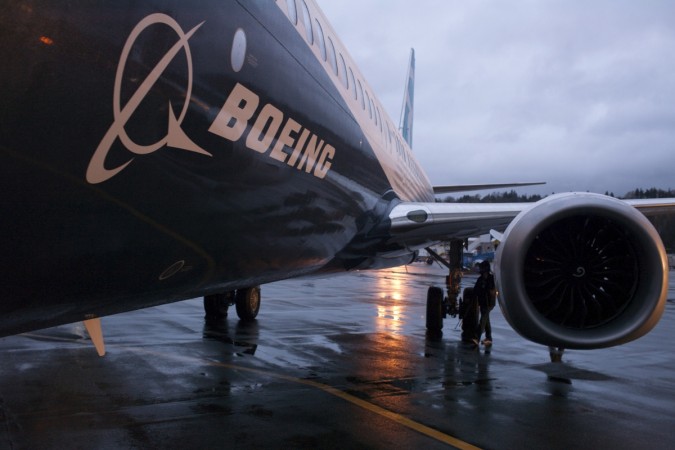 Aircraft manufacturer Boeing forecasts a demand of about 1,850 new aircraft valued at $265 billion in India over the next two decades. The company released its annual Current Market Outlook (CMO) report for the country on Tuesday.
According to reports, India has about 400 aircraft at present. With the new demand of 1,850 aircraft, the number will rise to 2,200 aircraft, which means a six-fold increase.
The forecast for the demand is based on India's new aviation policies. "India continues to have a strong commercial aerospace market and highest domestic traffic growth in the world. With the new aviation policies in place, we see even greater opportunities and remain confident in the market and the airlines in India," Dinesh Keskar, senior vice president, Asia Pacific and India sales, Boeing, said in a statement.
Single-aisle aircraft such as next-generation 737 and 737 MAX will continue to account for the largest share of new deliveries. The new aircraft would support the growth of low-cost carriers and replace the ageing and less efficient fleet of air planes, Boeing added.
Reports by International Air Transport Association (IATA) show that India is the fastest growing aviation market in the world.
The three key highlights of the report includes:

-India's traffic growth is the highest in the world at 8.6 percent.
- Budget carriers account for 60 percent of all flights.
- In the last one year, domestic passenger traffic increased by 21 percent.
The Chicago-based aircraft manufacturer forecasts a global demand of about 39,620 air planes over the course of next two decades. Of this, Indian carriers will require more than 6.4 percent of the total global demand.
Commenting on potential of the Indian market, KG Vishwanath, partner at consulting firm Trinity Aviation Consultants told Mint: "The domestic industry is expected to grow 15 percent per annum, which means it doubles every five years. By 2025, single-aisle fleet could go up to 1,400. That's an incremental 1,000 aircraft in 10 years. Plus, there will be replacement required. So, a 20-year target like this seems to be realistic."
[1 lakh = 100,000 | 1 crore = 10 million | 100 crore = 1 billion]