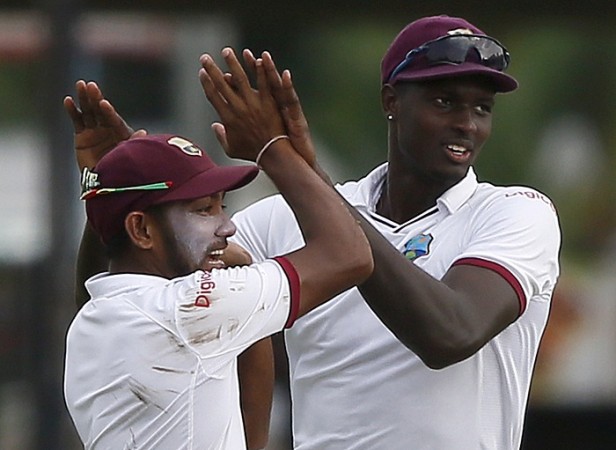 The India team are in the West Indies, preparing for the upcoming four-match Test series, starting July 21. The home team will have their task cut out, with Virat Kohli and his men possessing some incredible players, including quality batsmen. West Indies bowler Devendra Bishoo has performed well against India, claiming 19 wickets in six matches so far in the longer format, and the leggie wants to shine once again in 2016.
Kohli was one of the members of the India team when the Asian team last toured in 2011, and the batsman has come a long way since. He has gone on to become one of the most dangerous cricketers in world cricket. Bishoo believes he will need to bowl long spells to test India's bating unit.
"I'm up for it; I really want to have a good series. It's very important for me. I know I will have to bowl long spells but I just want to bowl long good spells and get a lot of wickets in the tournament," Press Trust of India quoted Bishoo as saying.
There will be some pressure on the leggie, who is the key spinner in the team. Besides Bishoo, West Indies will depend on seamers such as Jason Holder and Carlos Brathwaite, along with Shanon Gabriel. The home team suffered a major blow as fast bowler Jerome Taylor also decided to quit from Test cricket a few days ago, so they lack a quality pacer in the team who can run through India's batting line-up.
With batsmen like Murali Vijay, Ajinkya Rahane, Shikhar Dhawan and Kohli, West Indies could have some seriously long days on the field. On the contrary, players like Chris Gayle and Dwayne Bravo are not present in the squad for the hosts. Hence, the home team looks inexperience, but Bishoo believes that the young players are keen to help come up with a winning effort in the Test series.
"We've been putting in the work since day one and we've been enjoying it as a team. All the boys are very comfortable and we're looking forward to the tournament. Everyone is really up for it and we really want to do well in the series," Bishoo said.
"As a young team, there are a lot of expectations on us as for the last few Test matches we haven't been doing that great but I think the team is coming along very well. We're getting there as a team, the togetherness is there and we'll like to take it from here."