After a mild scare in the session post lunch, India consolidated their position and are now in a position of strength. The bowlers got the job done early in the morning and their charge was led by Umesh Yadav who took six wickets and became the first Indian bowler to have done so in India in this millennium.
And then Prithvi Shaw stepped up and blazed away even as KL Rahul struggled to get going at the other end. Shaw took the attack to the Windies bowler and raced along to his 50.
'I don't want to think too much'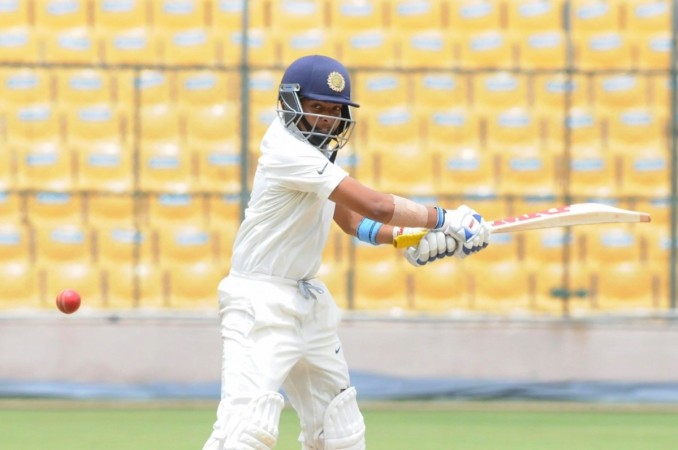 "I was just trying to play my natural game, but unfortunately couldn't make it big, couldn't place the drive. I just wanted to play my natural game and play on merit. I don't want to think too much, don't want to get confused and get blank in my mind," Shaw said after a day's play.
Windies bowlers tried to target Shaw with the short ball at the beginning of his innings, but the young man did not look too hassled.
"Gabriel and Holder were bowling with good pace, I wasn't trying to hit too hard, just looking for gaps, the ball wasn't swinging a lot, I was trying to place the balls in vacant areas," he said.
The teen sensation started off in bright fashion after the lunch break as he climbed into Warrican, the spinner and stroked him for successive fours, but then got out soon after. He could not get close to the pitch of the ball and hit the ball straight to short cover.
"I was trying to hit it to the left of the fielder, but I didn't get close to the ball, was trying to play on the up (on his dismissal). I will not look to repeat this mistake once again. I can't brood about this dismissal, I will start from zero once again, it was a silly shot which I will try to avoid in the next innings, will not try to do differently in the next innings," Shaw added.
India ended the day on 308 for 4, and now trail Windies by only 3 runs. Pant and Rahane remained unbeaten on 85 and 75 runs respectively.