The Indian team management faces a sweet headache ahead of the second Test of the ongoing two-match series against West Indies in Hyderabad. The team was convincing in the first Test and now they can afford to rest few of its first-choice players in order to test the new faces before the all-important Australia tour.
Bharat Arun, the Indian team's bowling coach, has said that they will go in with their best team as they are wary about a fightback from the visitors, especially with the return of two its premier bowlers in Kemar Roach and Jason Holder.
Arun did speak about the threat of Umesh Yadav and also said that the fast bowler has been unlucky despite being bowling at the peak of his prowess and that he should have ideally got more games.
Umesh has been unlucky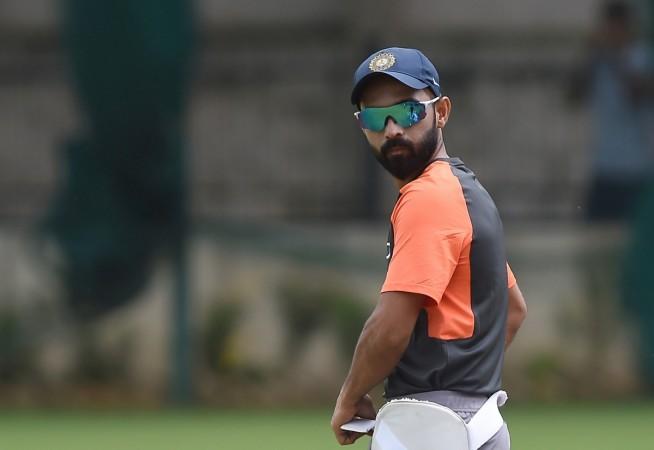 "But the reason you all know, the bowlers who played, did exceptionally well. In Umesh we look at somebody who is quick. We also have a system where we are going to rotate the bowlers so that they remain fresh and Umesh would definitely be a part of that. We are extremely confident of what Umesh can bring to the table," he said.
Speaking about the form of KL Rahul, Arun said that the management wants to give the opener a longer rope and give him the confidence to be successful at the International level.
The form of Ajinkya Rahane has been a worry for India and for the team an in-form Rahane holds the key when they travel down under. However, Arun said that they are not too worried about the vice-captain as he is in good space and his overseas record is one of the best.
He also spoke about the newbies in the side and was all praise for both Prithvi Shaw and Mohammed Siraj. While Prithvi impressed everyone with a stunning debut century in Rajkot, Siraj has been ticking all the right boxes in the practice sessions.
"Siraj is a very quick learner. He showed that when he was part of my Ranji team and when he played well for India A. He is now part of the India squad because he picks up things really quick and is consistently improving his game," Arun said.