India wrapped up the series against West Indies 2-0 in three days, and despite the solid performance, there was a cause of concern in the batting department as there were two batting collapses.
"WI played really well to put us in a tough situation and getting 56 runs was a bonus after the situation we got ourselves into. We would have liked a much bigger lead," captain Virat Kohli said after the match.
'Three guys who've come in they've grabbed their opportunities really well'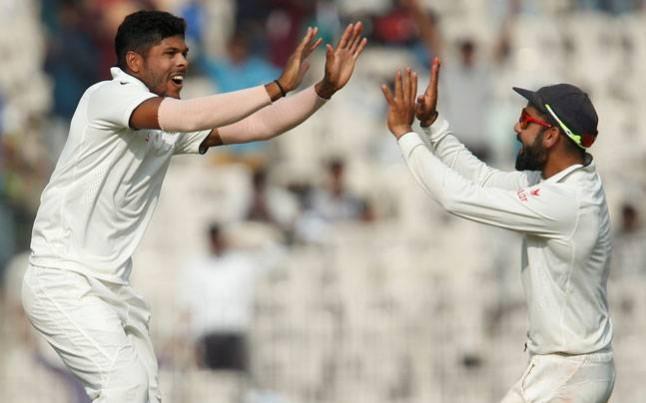 India's debutants have had a good time in the recent past and this has left the skipper very impressed and he speaks about them being the biggest positive.
"If you look at the three guys who've come in they've grabbed their opportunities really well - Vihari in England, Rishabh has been doing the job wonderfully for us in the middle and Prithvi getting the MoS in his first series was outstanding," he added.
Umesh Yadav was brilliant for the hosts as he became only the third fast bowler in India to pick up 10 wickets in a match. The Vidarbha-bowler bagged six wickets in the first innings and then broke the back of the visitors again in the second innings with a 4-wicket haul.
"Shardul broke down in the first spell and Umesh deserves what he's achieved in this game. I am pleased to see how he's stepped up for us in the absence of Shami and after Shardul got injured. He keeps giving more than 100 percent every time in the field. We all are happy for him, he's worked really hard and has waited for his chance to step up for us," the captain said.
The Indian bowlers have been relentless and have managed to pick up 20 wickets more often than not across all the conditions, and this has been one of the major talking points. Kohli too has made a note of this and singled out this as a great thing going forward.
"Bowling was never the question overseas and I have always maintained that if we could bat better we could win overseas. I am pleased to see these guys taking twenty wickets. I am sure we've learnt from the last series, we applied ourselves better in India with the bat much better and we'd like to take that ahead as well," Kohli assessed.