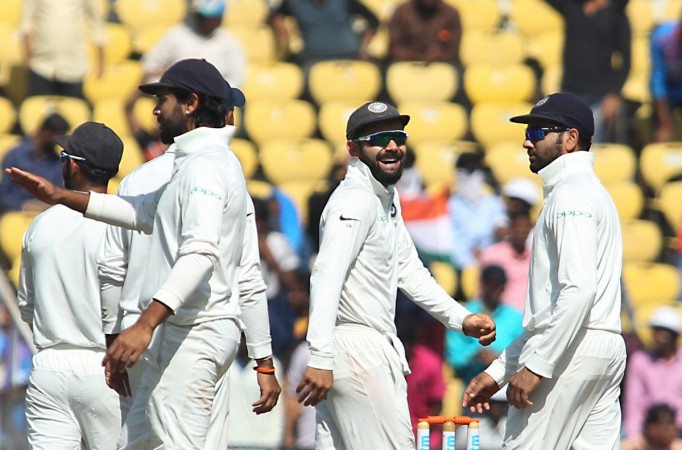 The boys from the Caribbean will take on India in two Tests, five ODIs and three T20Is in their tour starting from October 4. However, the schedule drafted could get really taxing for the Indian side.
Virat Kohli's men will take part in the Asia Cup which will be played out in the UAE and if they manage to qualify for the finals, they will have a gap of only five days to switch on the Test mode.
The tour will start with the Test series, and the first Test will be played at the Saurashtra Cricket Association Stadium in Rajkot from October 4 to 8. There will be a gap of only three days before the teams lock horns again for the second Test at the Rajiv Gandhi International Cricket Stadium in Hyderabad.
The five-match ODI series then follows and the teams will hop across to the Barsapara Stadium in Guwahati for the first ODI. The second and third ODIs will be held in Indore and Pune, respectively.
Mumbai will host the fourth ODI and the newly constructed Greenfield International Stadium in Thiruvananthapuram will take care of the fifth match.
The T20 series begins in Kolkata, where West Indies won the 2016 World T20 and will conclude at the MA Chidambaram Stadium in Chennai.
India will then fly over to Australia for their series, while the West Indies will take the flight to Bangladesh for their next assignment.
Full schedule:
First Test - October 4-8 at Saurashtra Cricket Association Stadium in Rajkot
Second Test - October 12-16 at Rajiv Gandhi International Cricket Stadium in Hyderabad
First ODI - October 21 at Barsapara Stadium in Guwahati
Second ODI - October 24 at Holkar Stadium in Indore
Third ODI - October 27 at Maharashtra Cricket Association Stadium in Pune
Fourth ODI - October 29 at Wankhede Stadium in Mumbai
Fifth ODI - November 1 at Greenfield International Stadium in Thiruvananthapuram
First T20 - November 4 at Eden Gardens in Kolkata
Second T20 - November 6 at Kanpur/Lucknow
Third T20 - November 11 at MA Chidambaram Stadium in Chennai