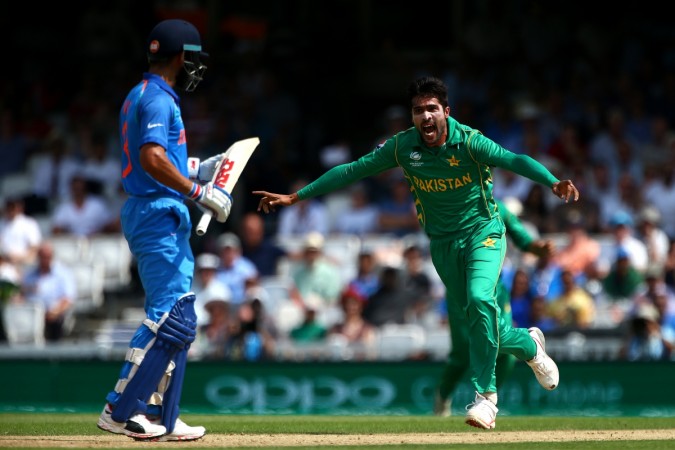 The schedule for the 2018 Asia Cup has been released. The tournament was moved out of India and will now be played in the United Arab Emirates.
It will commence on September 15 and the first match will be played between Sri Lanka and Bangladesh at the Dubai International Cricket Stadium.
India, Pakistan, Sri Lanka, Bangladesh and Afghanistan will enter the tournament directly while one of Hong Kong, Nepal, UAE, Singapore, and Malaysia will have to win the qualification round to get an entry into the main draw.
The format of the tournament
The teams have been divided into two groups. While Group A consists of India, Pakistan, and the winner of the qualification round, Group B will see the participation of Sri Lanka, Afghanistan, and Bangladesh. The top two teams from each group will then move ahead to the Super 4 stage and the two teams with the maximum points will qualify for the finals which will be played in Dubai on September 28.
The high-profile India-Pakistan clash is all set to take place on September 19, but in what can be viewed as a taxing schedule, the Indian team will have to play two matches on two consecutive days as they will play the qualifying team on September 18.
After the Champions Trophy final, where Pakistan trounced India last year, this will India's chance to get one back.
It has to be mentioned here that back in April, the Asian Cricket Council (ACC) shifted the tournament from India to UAE as the BCCI was not able to secure permission from the Indian government to host Pakistan.
Asia Cup 2018 full schedule
Group Stage
15th September - Bangladesh vs Sri Lanka (Dubai)
16th September - Pakistan vs Qualifier (Dubai)
17th September - Afghanistan vs Sri Lanka (Abu Dhabi)
18th September - India vs Qualifier (Dubai)
19th September - India vs Pakistan (Dubai)
20th September - Bangladesh vs Afghanistan (Abu Dhabi)
Super Four
21st September - Group A Winner vs Group B Runner-up (Dubai)
21st September - Group B Winner vs Group A Runner-up (Abu Dhabi)
23rd September - Group A Winner vs Group A Runner-up (Dubai)
23rd September - Group B Winner vs Group B Runner-up (Abu Dhabi)
25th September - Group A Winner vs Group B Winner (Dubai)
26th September - Group A Runner-up vs Group B Runner-up (Abu Dhabi)
28th September - Asia Cup 2018 Final (Dubai)