Ajinkya Rahane got to make a bit of a case for himself at the top of the order, Shikhar Dhawan continued his wonderful form, but Virat Kohli couldn't quite get enough time to put on a batting masterclass and make people forget about all the goings on behind the scenes.
Coming into this first ODI against the West Indies in Port of Spain on the backdrop of controversy, controversy and more controversy, India would have loved to take some of that heat off them by putting on a strong show with bat, ball and in the field, however, the Rain Gods had other ideas.
With India looking for a final overs assault and the first innings nicely poised, the rain decided to come down, and with the wet weather deciding it was their time in Trinidad on Friday, the match was abandoned, with the away team on 199/3 in 39.2 overs.
Rahane, opening the innings for Rohit Sharma, who has been rested for this tour, and Dhawan had put on an opening partnership of 132, with Dhawan (87, 92b, 8x4, 2x6), naturally, looking in prime touch. Rahane's (62, 78b, 8x4) innings was a little scratchier, but that time in the middle would have done the Mumbaikar some good.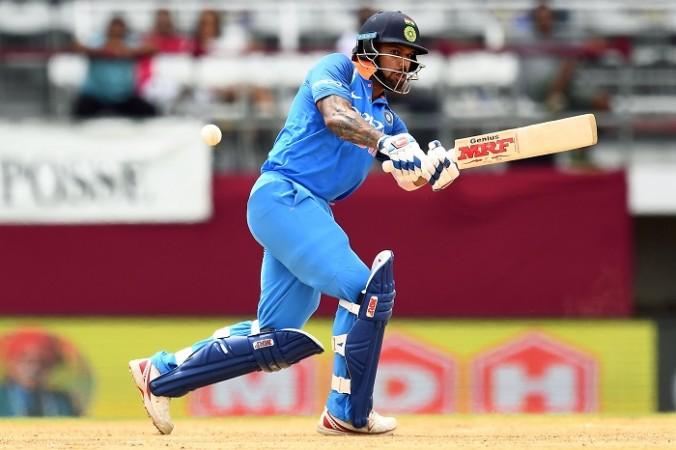 India did lose a couple of wickets in a bit of a hurry, after Yuvraj Singh (4, 10b) failed to make his mark with the bat, but Kohli (32, 47b, 1x4) and MS Dhoni (9, 9b, 1x4) were in the middle of building a partnership and going gung-ho as the last ten overs approached when the weather decided to have its say.
How Kohli would have loved to score a magnificent century or half-century and quieten the wave of disapproval that had come his way following the resignation of Anil Kumble, which was prompted by the fact that the captain did not get along with the legendary leg-spinner.
The rest of the team also would have absolutely loved to get people talking about the match on-field again, but thanks to the rain, that wasn't quite possible. The fact that the second ODI of the five-match series will be on Sunday will help, and India will certainly hope they get to play a full game.
West Indies, meanwhile, will take some heart from their bowling performance. While India, particularly if Kohli and Dhoni had fired, could have gone on to post a really big total, they did reasonably well with the ball up to that point, and as long as this Jason Holder-led side keep competing in all three facets of the game, we might just get a really good ODI series.