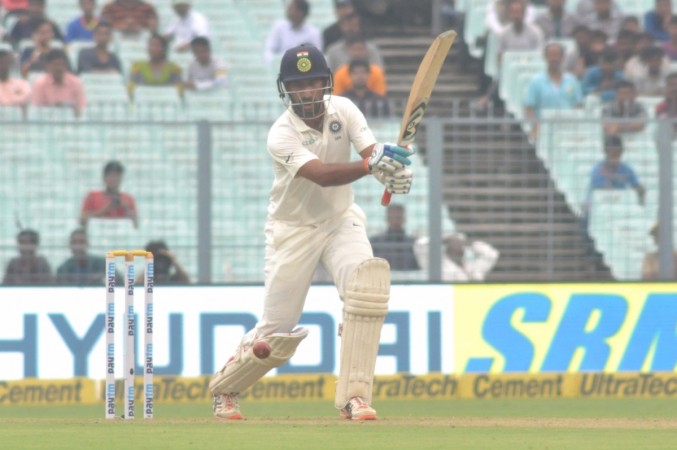 Ahead of India's first Test against South Africa in Cape Town, batsman Cheteshwar Pujara revealed the Virat Kohli-led side's "advantage".
India and the Proteas face off in a three-Test rubber from Friday (January 5). It will be a big test for the visitors as they have never won a Test series in the "Rainbow Nation". However, Pujara is unfazed by the challenge.
Also read: Indian legend backs Kohli to succeed in South Africa
Today (January 2), Pujara spoke about India's fast bowlers who are "quick" compared to the ones who toured South Africa previously.
"As a unit, our fast bowling is much better this time. We have all the fast bowlers and they are quick so I think we have that advantage this time. Overall our bowling unit is very strong this time," Pujara told reporters at Newlands stadium, the venue for the series opener.
The right-hander said India were not bothered about the pitch which will be prepared for the first Test.
"We are not bothered about the type of pitch that they prepare. We'll just try and focus on our own processes. We have a clear gameplan whether it is a flat wicket or if there is some grass on it, we are prepared. We would just like to stay focused on the things that we want to do as a team," the 29-year-old said.
On the preparations, he said, "Preparation has been fantastic so far. Whatever net session we have had we are confident. We had three net sessions so far. We guys are very confident. Before we came here, when were playing Sri Lanka series, we spoke about how we want to go about this series. Obviously we are here to win the series. We are very confident and we had our plans."
"Most of our players have been here. Personally I have been here in 2010-11 and 2013-14 I was here. It is about knowing your game and conditions. We need to apply ourselves. Most of our guys are prepared. I don't think we were in any rush and we had plenty of time to prepare," he added.
On the hosts' line-up and Dale Steyn, Pujara said it did not matter who plays for South Africa and they had to prepare themselves well.
"It's up to South Africa what they want to do. It doesn't matter who plays for them, we should be well prepared," he said.
The number three batsman said it was important to leave the ball well in overseas conditions.
"It is always important to leave the ball well when you play overseas. Once you move out of India, Asia, there is enough bounce on the pitch and that is the reason one should be able to leave the ball," he explained.