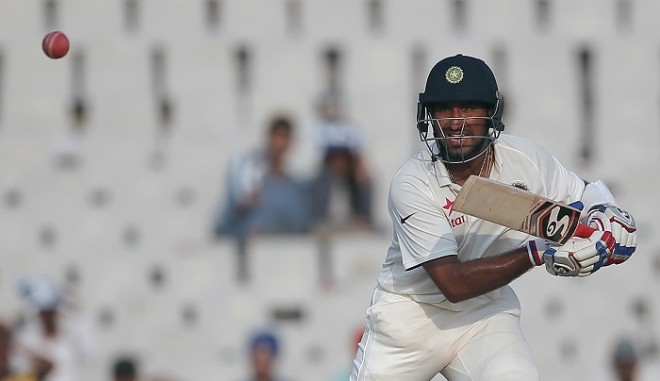 India are set to host New Zealand for a three-match Test series, starting Thursday, at the Green Park stadium in Kanpur. India have a well-balanced side, with some quality bowlers and batsmen, so coach Anil Kumble and captain Virat Kohli will have some tough decisions to make for the first Test.
It remains to be seen if Kohli decides to play with five regular bowlers, which would only allow space for five batsmen and one wicketkeeper. If this is the case, there might be a direct battle between Rohit Sharma and Cheteshwar Pujara to feature in Kanpur.
There is no doubt of the special talent that Rohit possesses and he has been incredible in coloured clothing. However, he has failed to deliver in the Test arena. Rohit is yet to cross the 1000-run mark, having played 18 Test matches. Pujara, on the other hand, has a better record, scoring 2482 including, with seven tons at an average of 46.83 in 35 matches.
Add to it, Pujara scored 453 runs in 3 innings in the recently concluded Duleep Trophy, and this recent run, Laxman believes, will play an important role in opening doors for him in first Test. Rohit did not impress in the Duleep Trophy or for his Ranji Trophy team Mumbai, which played New Zealand in a three-day practice match.
"Rohit has to get his gameplan right in Tests. You can see in ODIs or T20s, his consistency has a lot to do with the conviction with which he approaches each innings. He lacks that belief in the longer format," The Times of India quoted Laxman as saying.
"Given a choice, I would select Pujara. The number of runs he has made in the Duleep Trophy (453 runs in 3 innings at an average of 226.5) has made his inclusion a certainty. He is the perfect candidate to slot in at No. 3."
if the thinktank decides to play Pujara, the right-hander has to perform in the first Test, which can help cement his place for the second match as well. If not, Rohit might get another chance.