Batting coach of the Indian cricket team Sanjay Bangar heaped praise on Rishabh Pant's confidence after the debutant impressed on Day 1 of the third Test between England and India at Trent Bridge, Nottingham.
Bangar also revealed that the dressing room wasn't expecting Pant to hit the second ball he had faced in Test cricket into the stands.
India's batting unit, especially the top-order, stepped up for the first time in the series as the visitors posted 307/6 at Stumps on Day 1 after four successive batting failures.
While openers Shikhar Dhawan and KL Rahul gave India a good platform with a 60-run stand, Virat Kohli and Ajinkya Rahane dominated the English attack, adding 159 runs together for the fifth wicket.
Pant, on his Test debut, walked into bat at No.7 following the quick dismissals of Rahane and captain Kohli, who missed out on his second century of the series by three runs.
India were under a bit of pressure at the point in time, but Pant was seemingly unaffected by it. He drove the first ball he had to the covers before dancing down the track and hitting a wrong'un from Adil Rashid out of the park.
The ease with which Pant cleared the boundary left bowler, the crowd and the Indian dressing room stunned. The 21-year-old wicketkeeper-batsman carried on, played some wonderful strokes as he remained unbeaten on 22 at Stumps.
Pant's six reminded of Vinod Kambli: Bangar
"We were all very surprised but he is a confident cricketer. He has come through the ranks. He has done well in the Ranji Trophy and then graduated to the India A format," Bangar told the media on Saturday, August 18.
"His has been a gradual rise. He has tremendous faith and confidence in his abilities.
"The moment he hit a six, my mind went back to Vinod Kambli because he started his first-class career with a six.
"It requires some sort of gumption to do that. The spunk was pretty evident, we're happy with that. There is no clear sort of a direction to him. He plays his natural game.
"[Ravichandran] Ashwin has been consistent in the lower-order. We also have some good tailenders who can stick around. If we can add another fifty runs from here, I think it will be a good first innings total."
Ravi Shastri's backing has helped Rahane: Bangar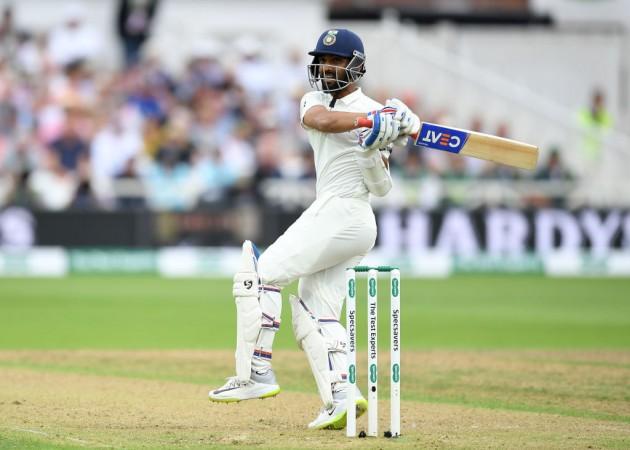 Bangar also opined that coach Ravi Shastri's backing of Rahane worked wonders for the vice-captain.
Notably, Shastri had come out in support of the under-fire Rahane when he stressed on the importance of the vice-captain to the team's cause during a pre-match press conference on Thursday.
Rahane, who managed just 48 runs over the first two Tests, struck a fluent 81, providing the much-needed support to captain Kohli.
"Even at Lord's, he [Rahane] was batting well, he was looking solid till he chased a widish delivery," Bangar said.
He added: "He is a quality player, we all know that. I think Ravi [Shastri] coming out and talking about Rahane still being the pillar of the team might have done his confidence a lot of good.
"Even, he made certain adjustments. He looked terrific, that 159-run partnership with Virat was good. They played with intent. The run-rate they maintained throughout was better."