Even as his team is facing severe criticism, head coach Ravi Shastri faced the press on Thursday in Nottingham and warned the hosts not to rule out the possibility of an Indian fightback in the ongoing five-Test series.
Shastri revealed he has urged his men to keep believing in themselves ahead of the third Test, starting August 18 at Trent Bridge.
India are trailing England 2-0 and are in danger of losing the series as early as in the upcoming Test. Virat Kohli's men had fought hard in Edgbaston but fell short by 31 runs. However, in the second Test at Lord's, it was one-way traffic as the visitors were thrashed by an innings and 159 runs.
A lot was said about India's intent to become better travelers at the start of the series. However, following two back-to-back defeats, the narratives have changed.
Critics, including former players and the media, have lashed out at Shastri's unit over tactical blunders and the manner in which they had ignored the importance of preparation with the red ball.
"Just believe in yourself. You have been in this position a couple of times before and you have responded. There is no reason why [you can't fight back]," Shastri told the media about his interaction with the team.
"One thing is for sure there is no negative bone in this [Indian] team in spite of what happened in the last Test match."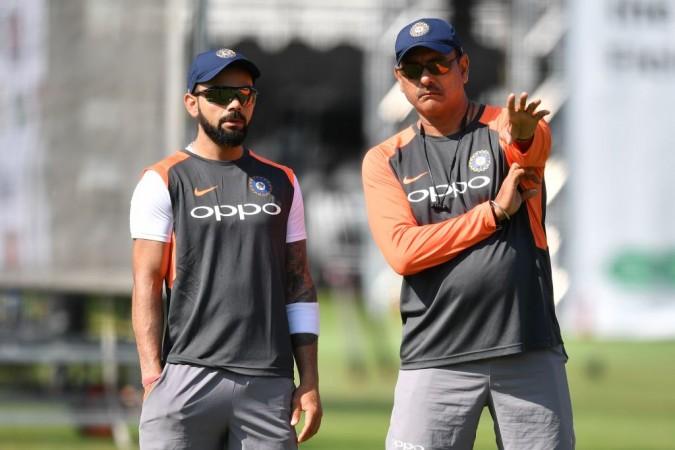 "Conditions favoured England but that's no excuse whatsoever. it can happen to any side. We're here, without a negative bone, wanting to play to win."
"Conditions have been tough as we have seen right through this series. That's where character and mental resolve comes into play. You should know where your off stump is. Leave a lot of balls. [Our batsmen] should be prepared to look ugly and dirty and show some grit."
Shastri gives an update on Kohli's fitness, rues playing two spinners at Lord's
Meanwhile, Shastri gave a positive update on Virat Kohli's fitness. All eyes are on the Indian captain as he had struggled with back issues during the second innings of the Lord's Test.
"Kohli is feeling much better. In the nets, he's moving much better and improving by the day."
The head coach also conceded that the team management's decision to play two spinners — R Ashwin and Kuldeep Yadav — at Lord's "was an error".
Questions were asked of the team's tactics as weather conditions in London drastically changed in the lead up to the second Test. A dry wicket was expected but rain washed out the first day's play and continued to interrupt play over the four days of the match.
While England fielded four pacers, India's decision to play an extra spinner after dropping Umesh Yadav helped raise quite a few eyebrows.
The two spinners bowled only 26 overs between them and went wicketless as India were clearly missing a third front-line seamer.
"In hindsight, it [playing two spinners] was an error, we should have seen the conditions and we could have gone with an extra seamer. That might have helped. But again, we didn't know how much it would rain and whether the match would go into the final day," Shastri added.
"But seeing how things panned out — the amount of rain and the amount of time we lost — seamers would have been a better option."