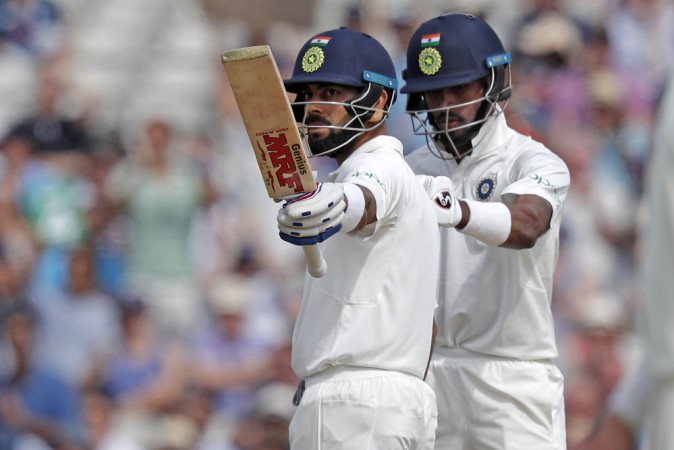 After India's loss in the second Test match against England, there is finally something positive for the visitors. Fast bowler Jasprit Bumrah has been declared fit and will be available for selection for the third Test against England starting in Nottingham on Saturday, August 18.
The fast bowler picked up an injury on his left hand in the T20I clash against Ireland and had to miss the limited-overs leg of the England series. He had also missed out on the first two Test matches.
Bumrah underwent surgery in Leeds on July 4 and then went through a rehab back in India following which he was recalled for the Test series. He has been working on his fitness and his game in the nets and the team management were eagerly awaiting for his plaster to be removed.
However, it remains to be seen which player makes way for Bumrah as the Indian bowling attack failed to dismiss the England batting even once in the two innings.
Ashwin, Pandya declared fit
After taking a blow to their hands, Ravichandran Ashwin and Hardik Pandya have also been declared fit for the third Test.
Virat Kohli, on the other hand, is still recuperating from the back strain and is on a race against time to achieve match fitness ahead of the third Test match.
"We are confident with rehab and strengthening I should be ready for the next game although not (with) the same intensity in the field. But I should be good enough to hold a position in the field and be 100 per cent with the bat," Kohli said after the match at Lord's.

After the humiliating loss at Lord's, the captain took to Facebook and posted a message for the fans asking them to stick with the team.
"Sometimes we win and other times we learn. You never give up on us and we promise to never give up on you either. Onwards and upwards," Kohli's post read.
"We have to accept the mistakes, learn from them, put them aside, make sure we're not thinking about the same mistakes again, rather get confident and not repeat those again," Kohli said after the Lord's Test.