For all their perceived flaws with the bat, the Australian bowling attack gave them great belief to compete in the ongoing Test series with India. However, after the defeat in Adelaide, the bowlers are under pressure, especially Mitchell Starc.
Former Australian quick Mitchell Johnson too believes that there is something wrong with Starc and has now offered to help the fellow quick after the loss in Adelaide.
"Everyone operates in a different way and I've already sent him a couple of text messages to see if he wants to catch up and have a chat about things because I have worked with him in the past and you get to know people really well," Johnson said on BBC's Stumps podcast.
'Something's not clicking'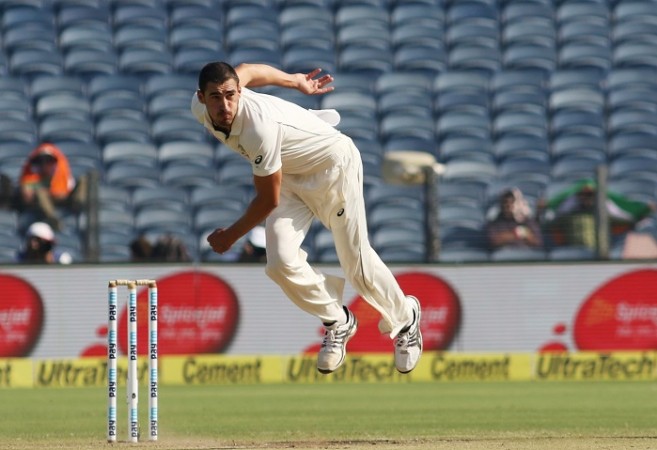 "It just looked like there was something on his mind, something's not quite clicking. We'll sit down hopefully before the Perth Test match starts," he further added.
Johnson also hopes that the track in Perth will be pacy and that it will assist Starc and company more than it did in Adelaide.
"It's probably going to be a pretty quick and bouncy wicket as well. That could really get (Starc) alive and going. All I would say to him is he's just got to have that belief in himself and get involved in the game and I guess have that presence," said Johnson.
Starc, who has had problems with injury in the recent past, was a bit concerned about the footholes in Adelaide and this could have impeded him from going full throttle, an observation which was made by Johnson.
"The Mitchell Starc I know, he runs in, he's got that really good rhythm in his run-up, he's running in fast, he's got that presence about him, he has a good follow through where he's in the batsman's face, he's involved in the game. We're just not seeing that," Johnson added.
After the loss in the first Test, captain Tim Paine too said that Starc was not at his best and that there was a lot of difference between his best and current form.