India got off to a rollicking start in the Test series against Australia by clinching the first Test at Adelaide Oval. All through the match, the Australians never tried to hurl volleys towards the Indian team, but Virat Kohli was very expressive in his celebrations and on different occasions, other Indian players too directed sledges towards the hosts.
While Australian coach Justin Langer said that his side would never celebrate like the Indian captain as it would make the players the 'worst blokes'. However, former captain Sourav Ganguly has advised Kohli not to shun his attitude and personality and stick to it even if it draws polarising opinions from other players.
"Virat should not desert his attitude as it has brought him so much success on the field. It has made him into the batsman that we all love and admire," Ganguly spoke about Kohli.
Ganguly also said that India needs to scrap hard and play tough cricket to win the next match in Perth as the Australian side have always fared in Perth owing to the bounce and spice in the pitch.
'Perth will be the most crucial match'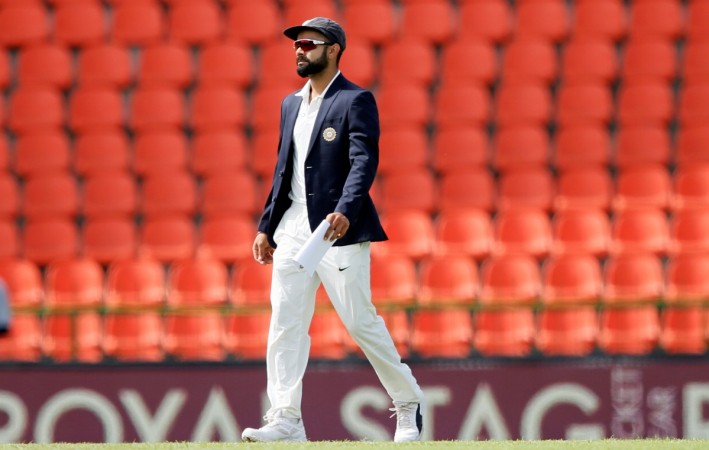 "Perth is going to be the most crucial match of the series and if India can either win there or even escape with a draw it will be really tough to stop them from winning the series. Australia always play well at Perth with his high pace and bounce," Ganguly added.
Speaking about the selections for Adelaide and then leading into Perth, the CAB president said that he would stick with Rohit Sharma for the next match as he could prove to be the match winner. However, Ganguly also believed that KL Rahul should tighten his game and look to make the most of the opportunities he has been getting.
"Rahul has to tighten his game even if he doesn't score many runs. He should always look to stay at the crease till the first 15-20 overs at least. If it brings him runs, great but if not, so be it! The openers have to wear down the new ball threat so that the rest of the batsmen can benefit from it and score heavily. In 2003 our opener Akash Chopra used to do that for us and the rest is history," Ganguly said.