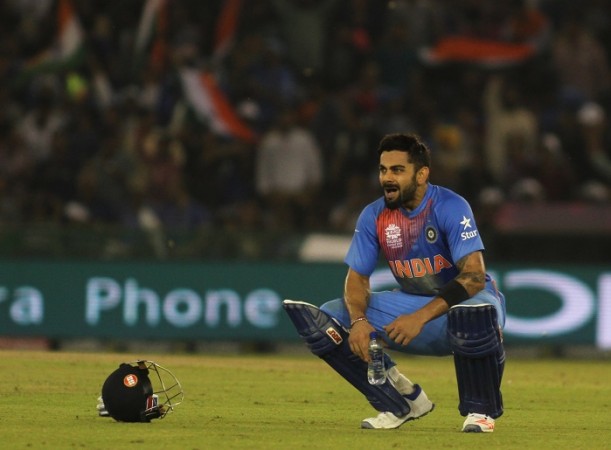 A win was looking quite difficult for India as Virat Kohli went at almost run-a-ball with Yuvraj Singh, who sustained an ankle injury during the run chase, unable to convert those ones into twos. India still had a mountain to climb, chasing Australia's 160 in the ICC World T20 2016 Grou- 2 match.
Kohli and India seemed to be in a bit of trouble at that point, even if Yuvraj fought through the pain to play a good hand.
Click here for the India vs Australia highlights
Once Yuvraj got out, though, and MS Dhoni walked in to the middle, the game started to change rapidly. Kohli suddenly started finding boundaries.
Click here to know how it happened
What followed was yet another out-of-this-world innings from Kohli and yet another stunning victory. The master of run chases powered India into the semifinals of the ICC World T20 2016 by knocking out Australia in Mohali, Sunday.
Twitter reacted after Kohli's innings.