Ravi Shastri is not one to keep his emotions to himself and sometimes he says things that he perhaps should not. Something of that ilk happened on December 11 after India defeated Australia by 31 runs at Adelaide in the first Test match.
Talking to the crew of Extra Innings after the match, Shastri was overjoyed by India's performance and even said that his bowlers do not need to attend the net sessions before the Perth Test.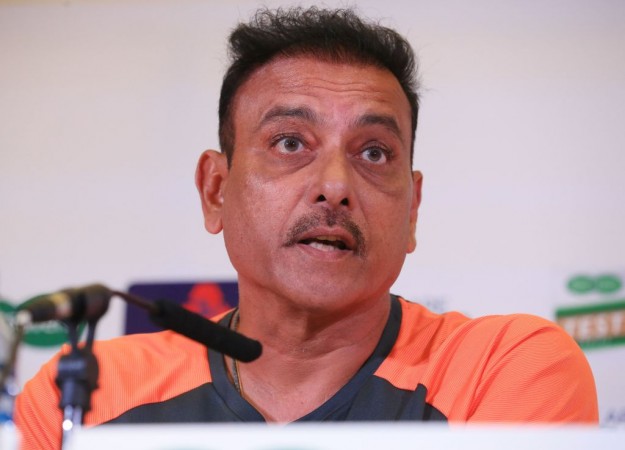 But what really took the cake was his exchange with Sunil Gavaskar who asked Shastri to tell his team "Chhodna mat" which translates to "Don't let go". Shastri responded saying "bilkul chhorenge nahi' lekin thori der k liye waha par g*ti muh me tha" which translates to "Of course we will not let go but for a moment there, our b**ls were in the mouth".
The video of this exchange soon started doing the rounds on the internet and social media responded to the Indian coach in derision.
WTF!

"Thodi der ke liye goti mooh may tha!"

Ravi Shastri has surpassed himself.#AUSvIND

— Suneer (@suneerchowdhary) December 10, 2018
That's exactly what happens when u know it's already afternoon and u haven't started sipping ur single malt on top of getting a Marathi to speak in Hindi ! @RaviShastriOfc ??? gotte unke muh Mei Dena next time plz.#AUSvIND #INDvAUS #RaviShastri

— Left Arm Chinaman (@leftarmchinamen) December 10, 2018
If this post-match interview is anything to go by, Indian fans will certainly hope that Virat Kohli's men can win all of their remaining matches.