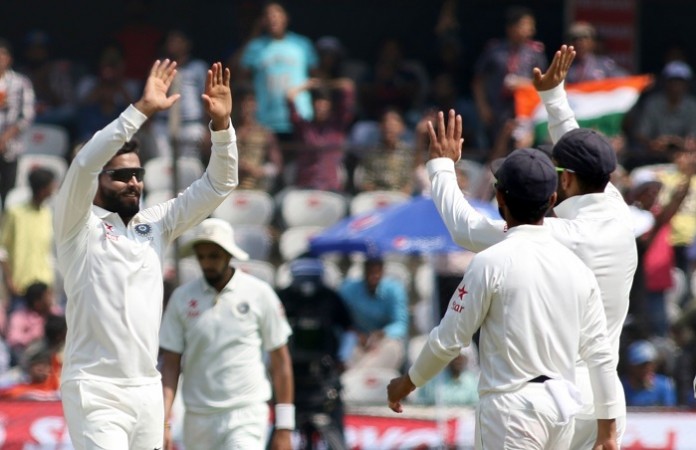 The India vs Australia rivalry will take flight again when the two teams clash in a four-match Test series on Indian shores from Thursday.
India vs Australia Test series TV guide
There rarely is a dull moment when these two teams face-off. They have been a part of one of the most remarkable Test matches of all-time, there has been plenty of controversy, on-field and off-field, and the contests between the players of the two teams have always been one to savour.
This series is expected to be no different, and here are a few of the things to look forward to from the four Test matches, starting with the first one in Pune.
Virat Kohli vs Steve Smith:
Two ridiculously in-form batsmen, the captains of their respective teams and the ones expected to be in the top spots in the run-scoring charts. Kohli has the edge in this contest, owing to the fact that these Test matches will be played in home conditions, but in Smith, Australia have their trump batting card, the one batsman who can cause a lot of headaches to the bowlers.
Irrespective of the results, it should be a lot of fun to watch these two go to work on the cricket field.
How about a little bit of Kohli vs Mitchell Starc as well:
They might not be RCB teammates anymore, with Starc taking a break from the IPL, but there is very little these two won't know about each other. Kohli, though, is a different Test match batsman from the last time these two played with and against each other and Starc will know, when he runs into bowl, he will be bowling to arguably the best batsman in the world.
Get Kohli's scalp consistently in this series, and Starc and Australia might just have a chance.
The battle of the spinners:
R Ashwin, Ravindra Jadeja and Jayant Yadav (with a bit of Kuldeep Yadav thrown in there as well) vs Nathan Lyon, Steve O'Keefe, Mitchell Swepson and Ashton Agar (and Glenn Maxwell, if you feel he is a spinning all-rounder in Test cricket) – not much of a battle is it.
Ashwin and Jadeja is the best spin duo in the world at the moment and the Aussies will be playing in their own backyard. While Lyon might be a pretty effective bowler in Australian conditions, he hasn't quite hit the mark yet, often enough, in the sub-continent. O'Keefe is experienced in first-class cricket, but not so much in Test matches, while Swepson and Agar, who has made a name for himself more for his batting than his bowling of late, are too raw. As long as the wickets are not square turners, Ashwin, Jadeja and Jayant should be able to win this particular battle – if they are proper turners, then even an ordinary bowler becomes dangerous.
The pitches:
Against New Zealand, England and Bangladesh, the curators prepared pretty good Test cricket wickets. None of those teams could complain about the fact that they had to play on turners, and expect pitches in these four Test matches to also be along similar lines. As long as the wickets are not as flat as the one against Bangladesh – that was just a little too good a batting wicket, even on day five – India will be happy, and it will be up to the Aussies to show all that preparation in Dubai has not been for nought.