Cheteshwar Pujara has been the best batsman for India in the ongoing Test match at the Adelaide Oval. On a surface which has assisted the spin of Nathan Lyon, Pujara found a way to counter the threat.
The right-hander kept jumping out of his crease to get outside the line of the stumps and then depending on the length, he either padded the ball away or played a stroke. It was proving to be a superb tactic until the 88th over of the second innings.
Lyon, who had a short leg and a leg gully in place, bowled the perfect over as he kept landing the ball on the rough outside the off stump and the ball kept spinning back in Pujara who was looking to do different things to get away from strike.
Warne called it perfectly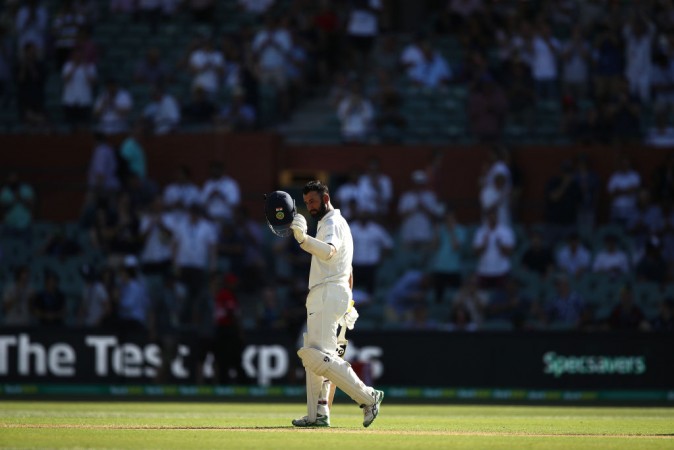 Shane Warne, who was doing commentary for the host broadcasters Fox Cricket, was calling the over and just before the last ball, the legendary leg-spinner predicted that if Lyon pitched the ball on the right line and length, he might just a wicket to end the over.
Lyon trundled in and pitched the ball on a fuller length, it spun back in and even as Pujara stuck out his pads. However, the ball missed the pads, kissed the gloves and lobbed to Aaron Finch at short leg.
Michael Vaughan pointed out the fact that Shane Warne had correctly predicted the outcome even before the ball was bowled. Pujara was dismissed for 71. The final five wickets for India fell in a heap, but the target for Australia was 323, which might prove to be enough on a weary surface.