Virat Kohli-led Indian side might appear to be favourites against an Australia side sans Steve Smith and David Warner, but then former Australian batsman Mike Hussey believes that the absence of all-rounder Hardik Pandya might 'hurt' India's chances.
"I think Hardik is a wonderful talent and I am sure his game style would have been suited to the Australian conditions. Add to that, the balance he offers the team with his all-round abilities, yes I think his absence will hurt India," Hussey was as quoted by PTI,
Pandya suffered a lower-back injury during the Asia Cup and has since not taken part in India's matches as he is undergoing rehabilitation.
Hussey too concedes that this series could be a great chance for India to get one over Australia, but then he also says that the hosts have a great bowling unit which might trouble the visitors.
'Australia play well at home and will be very hard to beat'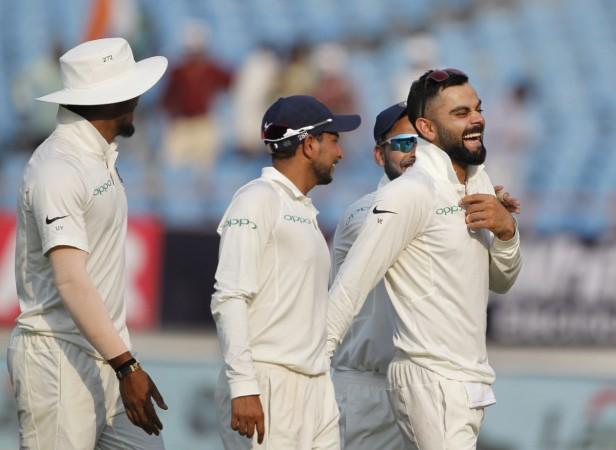 "I do think India have a good chance as they have an excellent team with some very good fast bowlers. However, I think Australia's bowling attack is world class and will challenge the Indian team, particularly the younger players in Australian conditions. Australia always play well at home and hence will be very hard to beat," he said.
The Indian captain Virat Kohli has been in roaring form this year across all the formats. He was at his best in South Africa and England and has been a success in Australian conditions. Back in 2014, he slammed four centuries in one single series and took the fight to the Australian attack. Hussey has advised the hosts to be patient against him and strategise accordingly.
"The Australians will prepare well against Kohli, but it comes down to execution. In my view the Aussies need to be incredibly patient and disciplined for long periods of time against a world class player like Kohli," the left-hander added.
Hussey also said that despite the scoreline in England, India played good cricket and competed well, but the results did not go in their favour. He also believed that since the conditions will be different in Australia, India can make a fresh start.